After a major spider freak out incident, MFD looks down at his feet
MFD: Meanwhile, while I'm screaming I'm wearing these too small pink sparkly girl flip flops.
Changes flip flops
Me: Those are also mine...still girl flip flops.
MFD: But they don't sparkle.

Sitting on the beach
MFD: Many years ago on the Jersey shore, a girl here or there would have a wedgie. Now there are so many. What's going on here? Do people think this is St. Tropez?
Me: What did you call them?
MFD: What?
Me: The bathing suits.
MFD: Wedgies.
Me: They're not called that.
MFD: They are a wedgie.
Me: No. It's the cut of the suit, not a true wedgie.
MFD: Wedgie.
MFD: Are you afraid of the garbage disposal?
Me: If I was a person who slacked in many domestic areas, I would probably not ask that question.
MFD: You never use it.
Me: Are you afraid of the dishwasher? Or wiping toilet seats? Going to the grocery store? Should I keep going?
MFD: I was just asking. I think some people might be afraid of the garbage disposal and wondered if you were one of them.

This month in

I can't find it so let me contact my wife who is not in the house

- please excuse the freaking autocorrects:
This month in Thermostat Wars - MFD insisted on turning the AC on and swore a humidity wave was coming and I woke up to a super cool morning the next day.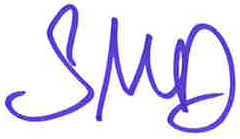 All read and approved by MFD before they go live...
Shit MFD Said Vol 1
,
Shit MFD Said Vol 2
,
Shit MFD Said Vol 3
,
Shit MFD Said Vol 4
Shit MFD Said Vol 5
,
Shit MFD Said Vol 6
,
Shit MFD Said Vol 7
,
Shit MFD Said Vol 8
Shit MFD Said Vol 9
,
Shit MFD Said Vol 10
,
Shit MFD Said Vol 11
,
Shit MFD Said Vol 12
,
Shit MFD Said Vol 13
,
Shit MFD Said Vol 14
,
Shit MFD Said Vol 15
,
Shit MFD Said Vol 16
,
Shit MFD Said Vol 17
,
Shit MFD Said Vol 18
,
Shit MFD Said Vol 19
,
Shit MFD Said Vol 20