Before bed
MFD: I might not see you tomorrow after you leave. That's unfortunate.
Me: It is. Also unfortunate is you eating in bed again.
MFD: It's only almonds. They're health food.

Via phone
MFD: Hey. I'm on my way to Home Depot. Do you need anything?
Me: No. Just don't buy flowers. I haven't thought about them yet.
15 minutes later
MFD: Well, I spent $98. Some stuff for the lawn, and flowers.
Me: Mike!
MFD: Not planting flowers. Hanging flowers.
Me: From the Depot? They're like $20 there, I buy them for $7.
MFD: Whoops, one was $29.
Me: $29? It better shit golden leaves.
MFD: I think it will. Anyway now people can walk by and not think we're hobos by looking at our yard.
Me: Was it looking hobo-ish?
MFD: Oh definitely.
Me: Can you put the screen door in? I ask this six times over a two week period. One day it's a high of 50.
MFD: You know what I think? I think it's pretty impressive that I had the foresight to leave the glass door in since it's so cold today.
Me: Seriously? One day in two weeks it's 50 and you're crowing?
MFD: I had the foresight. You can put that in your blog.
Done and done.
Thermostat wars have begun for the summer.
MFD: It is ridiculously fucking hot in this house Steph.
Me: No it's not.
MFD: Yes it is. Beep beep beep goes the thermostat
Me: Noooooo
MFD: Oh look, there's a million legger just handing out on the wall. Sorry I had to kill you you creepy ass motherfucker. You were probably so hot you had to come out.
Me: Where's Gus?
MFD: He's downstairs. He doesn't want to come up to this hot box. Moving into the other room and muttering I need to wear a paper thin shirt. Like a cheesecloth shirt. So hot.
Testing out our new vacuum
MFD: This is a mid-30s Friday night. Testing out the new vacuum. This thing is the bomb.
Holding up a mangled Drumstick Ice Cream Cone
Me: Mike, this is what a Drumstick looks like when you put it in the ice maker and forget about it.
MFD: I thought you ate it.
Me: I didn't even know it was in there. Why did you put it in the ice maker?
MFD: It was hot in my car. I wanted it to get really cold.
Me: The whole freezer is a really cold place to store things and it doesn't produce ice cream, paper, and chocolate alongside ice in your glass because it doesn't go through a machine anywhere else in the freezer.
MFD: You should've eaten it. I'm pissed. What a waste of a Drumstick.
Rest in peace, Drumstick.
In piece, too, is appropo.
Well, it's certainly a Tuesday - left my phone at home on the day the cleaning lady is coming and I'm meeting my oldest friend for dinner so why should I be reachable, humidity making my hair a planet, slow draining tub late at night wreaking havoc and causing meltdowns. Well played, Tuesday. Well played.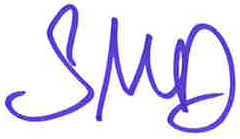 All read and approved by MFD before they go live...
Shit MFD Said Vol 1
Shit MFD Said Vol 2
Shit MFD Said Vol 3
Shit MFD Said Vol 4
Shit MFD Said Vol 5