Nobody puts MFD in a corner
Via text
Me: The basement is a pee and poop apocalypse.
MFD: I hate that.
Me: I stepped in poop.
MFD: You got turned.
MFD: ha turded
Me: Yes. I got turded.
Transvaginal mesh commercial comes on
MFD: MESH. I have mesh in my vagina. So fucking gross! Nobody wants to hear this.
Walking in the door
MFD: What are you, a lumberjack?
Me: It's called buffalo check.
MFD: What is?
Lots of whisper cursing in bathroom, 11 p.m.
Me: What the hell is going on in there?
MFD: Trying to get an ingrown hair in my neck. It's in deep. It's like they retreat. Can they do that?
Me: I don't know, Mike.
Watching some Rocky
MFD: Sorry, but Talia Shire was hot. When I was little I thought she was ugly. I guess because she played an ugly character, you know?
Me: Mmm
MFD: Don't you think she's pretty?
Me: Mmm
MFD: These lights are WRONG! Can you come help me with these balls in my face?
Me: hahahahaha. Hahahaha. hahahahhahahahahahaaha.
Later
Me: These dogs hate Christmas because their house is torn apart.
MFD: I don't really care.
Muttering
I'll make these freaking lights work!
See how genius I am with the balls? See also MFD's middle finger.
On deck, first day of the cruise
MFD: Steph, I see why these bathing suits didn't sell. It's kind of see through.
Me: No it's not. Well, maybe a little.
MFD: I'll save it for Serenity Bay.
Me: Because nudity is okay there?
Waiting in line for the monorail
MFD: Look! 20% off! (shows me phone)
Me: 20% off what?
MFD: Groupons.
Me: Oh my God with the Groupons. Put the phone away!
Sitting on a stone in the Pirates of the Caribbean line
MFD: Perfect thing to sit down and fart on!
Getting his bag checked at EPCOT after building droids at Hollywood Studios. Woman opens the bag
****************
Haikuesday
My brain is foggy.
Post-vacation thoughts askew.
Spotlight on real life.
****************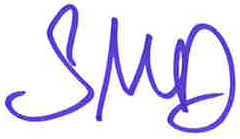 All read and approved by MFD before they go live...
Shit MFD Said Vol 1
,
Shit MFD Said Vol 2
,
Shit MFD Said Vol 3
,
Shit MFD Said Vol 4
Shit MFD Said Vol 5
,
Shit MFD Said Vol 6
,
Shit MFD Said Vol 7
,
Shit MFD Said Vol 8
Shit MFD Said Vol 9
,
Shit MFD Said Vol 10
,
Shit MFD Said Vol 11
,
Shit MFD Said Vol 12
,