Opening a sandwich from Wawa
MFD: Seriously! No one can cut sandwiches? Look at this big dumper.
Watching Murder in the First
MFD: I hate that hairstyle, poofy up top and flat in the back. It's like ooh I'm a big dinosaur head. It's stupid. Don't you think?
Watching The First 48
MFD: You know, Lifetime's not as corny of a channel as it used to be. It's got some good stuff.
MFD: Oh wait. This is A&E. Never mind. Lifetime is still corny.
Driving to Hersheypark
MFD: Steph, look, the Hershey Highway.
Me: It's called Cocoa Ave...for a reason.
MFD: Hershey Highway!
Me: So I turn right onto the Hershey Hi... damnit Cocoa Ave?
MFD: You said Hershey Highway.
Me: No! No.
MFD: You said it. I heard it.
Doing the wave for the fifth time at the Bruno Mars concert
MFD: Oh my god when is it going to stop? We might as well be in the ocean.
After the eighth time
MFD: They don't stop. These people do not stop.
1:40 am, in bed
Me: What is that crunch?
MFD: This peach is hard.
Me: You're freaking eating up here?
MFD: Not juicy.
1 min later
MFD: This peach is good.
Me: Another one?
MFD: Yes.
Me: Both in bed. Really.
MFD: Mmm.
Somewhere in CT on the way home from Salem:
MFD: So I didn't bring enough underwear this weekend.
Me: So a typical trip for you.
Seen on my Facebook news feed. I cannot escape MFD and the freaking Groupon:
means sunrise bedside peach pits.
Well...no crumbs I guess?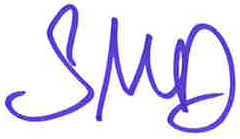 All read and approved by MFD before they go live...
Shit MFD Said Vol 1
Shit MFD Said Vol 2
Shit MFD Said Vol 3
Shit MFD Said Vol 4
Shit MFD Said Vol 5
Shit MFD Said Vol 6