Opening a Wawa hoagie
MFD: I asked him if he cut this. He lied to me. He said yes and lied right to me.
One minute later from the kitchen
MFD: Hi, is this the manager? I get hoagies there all the time and it's never cut...oh my God this is totally cut. Please forget I called. Goodnight. Steph, this thing is beautifully cut. I feel so bad now.

On an outing, handing me glasses and wallet:
MFD: Can you hold these?
Me: Come on! I have so much stuff in here.
MFD: Like balls?
Me: What?
MFD: Do you have balls in your sack?
Me: Oh.
At the diner
Me: Who goes to a diner and gets fajitas?
MFD: This guy.
After getting a Roku, with all of Netflix and Amazon Prime at our fingertips:
Me: Let's watch something.
MFD: COPS is on.
Me: We've seen this one! Record it and watch it later.
MFD: Can't. It's a good one.
After just arriving home at 11 pm on a Monday
MFD: Man, it's been a day.
Me: I can see, as you're disrobing in the living room.
MFD: I just have to.
On a walk
Me: Why are you throwing rocks in the air where we're walking?
MFD: I'm hoping they make the bats (flying overhead) come down.
Me: Seriously? Am I walking with a 10 year old kid?
MFD: Bats are cool, man.
The Lost Boys were bats...
I hate ending something funny with something sad, but rest in peace Robin Williams. Life is hard, for everyone. Whether you see it or you don't. Look out for each other as best as you can.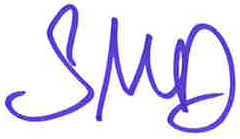 All read and approved by MFD before they go live...
Shit MFD Said Vol 1
Shit MFD Said Vol 2
Shit MFD Said Vol 3
Shit MFD Said Vol 4
Shit MFD Said Vol 5
Shit MFD Said Vol 6
Shit MFD Said Vol 7