1. A long walk for the dogs on Friday before the deluge on Saturday and Sunday.
3. Leisurely Saturday morning with poptarts and magazines. Nails: Zoya Sweet topped with Essie Magnifico. I picked up the poptart in a single on Friday night at Target.
Luck Fupus
) and Brie (
A Breezy Life
). We painted pottery at All Fired Up in Collingswood, NJ, and then they treated me to lunch at Tortilla Press. Marla also brought me a birthday goody bag. Thank you ladies, fabulous day! I'm surprised how much I liked painting pottery. It was relaxing.I can't wait to see what my stuff looks like glazed. I painted a set of coasters for the dining room and a D because I have obsessions with initials.
9. Sunday dinner: salads; roasted potatoes, carrots, red onion, grape tomato and parsnips; pork tenderloin; and berry cobbler topped with light vanilla ice cream.
On Mondays I'm doing a picture thing with Kelli at
She Crab Soup
. If you'd like to participate, here are the
prompts
. This is my photo for the prompt
food
.
Tomorrow: pancake bites.
Today is the last day of my birthday month. Thanks for celebrating it with me! Now you don't have to hear about it for almost a year. Unless you want to, then you can go visit Another Clean Slate right now where I'm talking about
the art of a month-long birthday celebration
.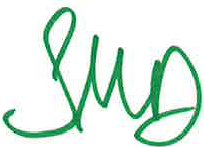 Linking up with Kelli for