Happiest of birthday eves to one of my BFFs Amanda. She so kindly agreed to share 10 things she wants her daughter Eva the Diva to know. I love both of these ladies and I love this list.
1. There is no purpose or advantage to being a mean girl. Ganging up on or putting other women down does not make you look powerful. It does not build you up in anyway. It does the opposite.
2. A relationship that is constantly making up and breaking up is a cycle that will never end, never improve, and is likely borderline emotional abuse. The drama can become addicting but it will not end the way you want it to. You are not Carrie Bradshaw and he is not Mr. Big.
3. If you ever find yourself in a situation and think,
what if no one believes me
- your dad and I will always believe you.
4. Surround yourself with friends who have your best interest at heart especially in your weakest, most vulnerable times.
5. I'm your mom, not your friend. We can't be friends until you are a grown woman.
6. The purpose of your 20s is find yourself, make mistakes, and have fun. If you happen to find the person you want to marry in that decade, great. But that should not be your sole purpose in life.
The end of your 20s is not a deadline to find a partner. I met your father one month before I turned 30...after spending my 20s feeling like I needed to be married by 30 (for some reason). It happens when it's supposed to.
7. Have a way to take of yourself. Never be in a position where you have to completely rely on another person. Marriages can end and spouses can die...sad but true.
8. Don't be afraid of confrontations and if someone confronts you don't be intimidated by it.
9. Keep a journal in middle school and high school, it will be a great read for you one day.
10. The hardest thing to overcome is a bad reputation.
What knowledge do you think is important for mothers to impart to their daughters?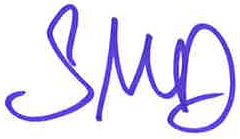 Linking up with
Kristin
and
Joey
for Stuff & Things