1. I set a goal on Goodreads to read 40 books in 2014. Since I'm reading my 36th book now, I upped it to 50 for the year. I know I recommend books every month in the Monthly Recs post, but would you guys like to see one post dedicated just to the books I've read that month, like
Kristin at Krisin's kNook
does? Do you guys read Kristin's blog? She's one of my daily reads.
2. This week's weather has been amazing. Windows open, perfect for sleeping and walking the dogs on the new path in our neighborhood.
3. Every day this week I have worked myself up into a frenzy over my dentist visit tomorrow morning. I've given myself a headache, the trots, and a black mood interspersed with periods of serenity/blind ignorance. I am a mental patient. Poor Laura and Michelle, my fellow tooth distress damsels, had to hear me all week. Everyone has their irrational thing and this is mine so let me have my neurosis.
4. Writing about 90210 in my
Notes to My Teenage Self post
really stirred up a hornet's nest inside my soul. I can no longer watch it on TV (I'm looking at you, SoapNet). Amazon instant video only has season one. Netflix has nothing. WTF, media world! Why are you denying me access to the greatest show ever? I got a wild hair up my ass so I checked my funny money account and ordered the first three seasons. I will own them all and I will be happy. I will spread them out though because the later seasons are like $40 each! Damn, Donna. You pricey. Sounds like a perfect Christmas gift to myself. Speaking of West Bev, how about that Steve Sanders in Sharknado2? I like it. Give me more.
5. A lot of times in the summer I think about chants my friends and I used to say when we were little over jump rope or clapping games or double dutch. Like this one that's been in my head all week. What are some of yours? Let's reminisce.
uno, dos, ee-ay-say
To the East, west,
I met my boyfriend at the candy store
He brought me ice cream, he brought me cake
He brought me home with a belly ache
Mama, mama, I'm so sick
Call the doctor, quick quick quick
Will I live or will I die?
Count to five and you're allive
One, two, three, four five I'm alive yeah (point to self with two thumbs)
6. I'm really annoyed that so many people think feminist is a dirty word. A feminist is a person who believes men and women should have equal rights politically, socially, and economically. Does anyone reading here not think that? You can like when people open doors for you and still be a feminist. You can be a stay at home Mom and still think women should get equal pay for equal work. Off of my soapbox and not totally related, you should check out April's post
Ladies, Let's Stop...
at The Striped Flamingo. She is on point!
7.
My other favorite blog post this week is courtesy of my friend from college, Jana at Jana Says. It's her
promises to her friends without kids
. I adore it and think it's awesome for people who have kids and people who don't have kids to read. I think it's really important to keep your identity outside of who you are as a parent so you can show your kids the value of self care. I think Jana gets that across here and the other messages are awesome as well.
8. Is it wrong to eat an entire container of blueberries throughout the afternoon? I DO WHAT I WANT.
10. Ecard of the week. This makes me titter with laughter.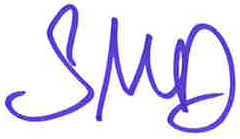 Linking up with
Kristin
for Stuff & Things