Home
Touch up the freaking paint on my bedroom ceiling. This was on my spring to do list and didn't get done, so it's numero uno on this flipping list.
Keep flowers alive.

Health
Follow fitness regimen I set up.
No sweets during the week unless I'm on vacation or it's a jolly holiday.
Finish the freaking squat challenge already.
Challenge
Go vegetarian for two weeks. Edited to add for no real reason, except that I LOVE MEAT. Meat is my life. I want to see if I can do it.
Entertainment
See one Saturday morning movie.
Cooking Things
Make sorbet.
Make french baguettes.
Celebrate
I know you're aware that Laura, Kim, and Kim are all engaged and getting married by next July.
Wednesday night one of my favorite people on earth, my brother Stephen, asked his fabulous long-time (11 years!) girlfriend Aubrey to marry him, and she said yes. Aubrey is already a part of our family and I love her like a sister, but it will be lovely to see them make it official and to enjoy the festivities that come along with it. Congratulations Stephen and Aubrey, I love you both!

Happy birthday eve to Kimmy Foo Foo too. Check back here on Wednesday for more from her.

What's on your summer bucket list?
Wear your sunscreen this weekend, kids.
Do you meal plan? Link your blog up on Tuesday with me and Nichole at Casa de Crews! If you don't have a blog, send me your info and pics if you have them and I'll feature you here!
Check out Nichole's post on Casa de Crews
for more info.
Linking up with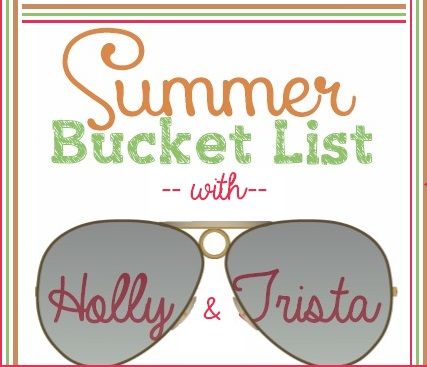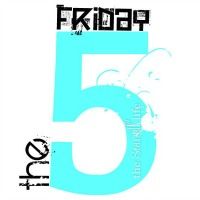 A. Liz Adventures
,
The Good Life
,
Hello Happiness
, and
Carolina Charm
for Five on Friday