1. October is Domestic Violence Awareness month. It thrives on silence. Don't let it.
2. We had an unwelcome guest last week. There was a mouse in the house. I guess it didn't like all of the backyard construction either. I put all of our shit on lockdown and MFD set some humane traps. My Beezelbub came out and I was all
screw humane I can't coexist with a Fievel that leaves a trail of turds in its wake
. While we were both out Saturday morning the dogs got the mouse traps out of the freaking pantry and went whole hog on them, eating everything in them, destroying them, and leaving the pieces all over the living room. The mouse has not been seen or heard from since, so I can only hope if they did manage to liberate a trapped mouse that the mouse was like
fuck these crazy assholes, I'm out
.
3. Thanks to the
Humans of New York Facebook page
for putting a face on the migrant crisis and the situation in Syria. It's easy to say it's a political problem and that we don't have enough resources. And maybe both of those things are true. But it is also a heartbreaking human problem. Who among us doesn't desire safety and security for ourselves and our families? I feel lucky that my ancestors came to America when the door was open and there wasn't an overwhelming chorus of
we don't have room or money for you
. Given the origins of this country, it's crazy that we are violently opposed to immigrants. Not like all of our ancestors came here legally or became citizens. All of us here in America should be counting our lucky stars our people got here when they did.
4. My lucky dogs got to try out some pumpkin treats for free thanks to our friends at Chewy.com. Do you order from Chewy? I love not having to lug huge bags of dog food at the pet store. They have a great selection. ANYWAY these treats...The
Nutro Ultra Oatmeal and Pumpkin Biscuits Healthy Digestion Blend Dog Treats
have no corn, gluten, soy, artificial flavors/colors/fillers. They're a little bit for the pugs so I break them up for Geege since he's picky about treat size. They also have antioxidants and are good for dogs with sensitive stomachs. The
Grandma Lucy's Organic Pumpkin Oven Baked Dog Treats
are so freaking cute, little teddy bears. Perfectly sized for pug mouths, made in the USA, and have no by-products, artificial sweeteners, colors, or flavors. As always, my dogs eat better than I do.
5. I unearthed the first of many things my Mom Mom made for me that will go to my niece, this little afghan. I'll be doling out the other prizes such as the coat I'm wearing in this photo with my Pop as she gets bigger. I know Mom Mom would love that things she made with love have been passed down to her great great granddaughter.
6. Now onto another strong woman I grew up around - my family found a Pancreatic Cancer walk and formed a team to honor my Grandmom, who lost her battle to this quick and painful killer in December 2012. If you are so inclined, donations can be made via
my personal page
by clicking
here
. Madeline's Marchers will be walking in the PurpleStride Philadelphia walk on November 7 to raise money for the Pancreatic Cancer Action Network.
7. Thank God The Affair is back. I was interested to see Helen's perspective in episode 1. One of the best shows on TV...perspective and memory are so personal and so wildly different for each individual. I love how this show explores that.
8. I can't get into the guns and mass shootings today. You can all probably surmise where I come in on this. I don't want to take your goddamn guns...but I don't see how other advanced countries with strict gun laws do not have these problems and yet we still hang on to it not being about guns. Those other countries have mental illness, crazy motherfuckers, violence, drugs, gangs, crime, criminals, bad people who have guns - ALL the things we blame our mass shootings on instead of guns...but they don't have mass shootings because it's not easier for them to buy guns than it is to buy a pack of cigarettes. People in other countries don't get our love of our guns above the love of our children - they think we are insane because we will not do anything except point fingers and yell at each other. I have to agree with them. I also don't get wishing there was someone else in these mass shootings who was armed to take the crazy shooter down. Now we just want civilians to gun it out in the street? What the fuck? Every time I voice these opinions around people who disagree with me, they patronize me like I'm a wittle wady who has no idea what I'm talking about. I'm an intelligent woman and I've thought it through. We just think differently. I don't respond well to being patronized.
I will second
Momastery's
words on this:
"We've got BOOKS banned in this country to 'keep our kids safe' but we won't ban assault weapons to keep them safe. Lord, have mercy. And please let us not use tired arguments like "Bad guys will get guns anyway." Yes, bad guys will also run red lights. We still have traffic laws. Bad guys will still rape.We still have laws against rape. Let us not be ridiculous while our babies are dying." -Glennon Melton
Welp. I guess I got into guns.
9. Let's see...I addressed violence against women in a roundabout way with domestic violence awareness, said I'm open to accepting refugees from war torn countries, and talked about gun reform. I'll just round it out by saying I believe in people having bodily autonomy, I make regular quarterly donations to Planned Parenthood that increase with size as the social conservatives increase in craziness, and I support gay marriage. Waiting for the Tea Party to break down my door and shit on my head in five...four...three...two...
10. E-card of the week...
Whenever I take a few weeks off, Thursday Thoughts always gotta come back with a bang.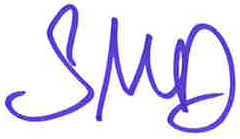 Linking up with
Kristin
and
Joey
for Stuff & Things