1. Well, it's better than ice cream cake, right? Insert fatassery hashtag here.
2. I ordered a Born to Run record for wall art. I love when I order something and am surprised by arty packaging.
3. Do male household members typically leave at least five things from the clean dishwasher on the counter because they don't know where they go? Asking for a friend.
4. I am putting good things out into the universe today and opening myself up to accept good things in return.
5. My backyard looks like a shit pit. New concrete is coming. Some home ownership purchases are not as exciting as others. They're behind schedule and I feel a strong urge to stay home and be Head Bitch in Charge but will resist...for now.
6. Speaking of outdoor things, I totally crapped the bed on landscaping this year. I let my flowers go with little upkeep. Some years my interest holds and some years it never really catches a spark.
7. Dear Mike Huckabee: You are an idiotic zealot who knows nothing about the foundation of civil law in the country in which you live and were shockingly elected to office in. Stop rallying the public support of other brainless zealots for crazy assholes like the Duggars and Kim Davis and instead use your love of your God to do good works for those in need. Or just shut up, forever. Either one will do.
8. I cannot count how many times MFD has attempted to have long conversations with me about Yacht Rock, and the times he's mentioned it merely in passing number into the thousands. DELIVER ME.
9. I like college football. I'm not a die hard fan but I find it exciting. Professional football, not at all, especially after some of the shit that's gone down over the past few years with the domestic violence and the cheating and absurd behavior for grown people who make millions of dollars. What is this, sports or politics? Both, I guess.
Thanks Christa for sharing this on FB!
10. Ecard of the week. It's been sweaty nineties and extra humid this week. It's not over yet, so if you love it, enjoy it!
Now you go.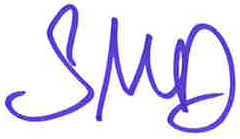 Linking up with
Kristin
and
Joey
for Stuff & Things