1.
This
makes me want to burn shit down. If your reaction to this is
boys will be boys
or some scoffing and superior
everyone is offended so easily these days
or
everyone is so uptight
or
no one can take a joke, they didn't mean anything
bullshit, email me. Let's get together and talk. Let's talk about rape culture and fear and stupidity and ignorance. One
in five students are sexually assaulted in college, but that number is skewed and is likely more like three in five. Sexual assaults go largely unreported because people think shit like the signs on the house at Old Dominion are funny or not a big deal and consequently victims don't think they'll find any support if they do report it so why bother. That is part of rape culture. Get your heads out of your asses. This is not funny. Yesterday was the 95th anniversary of women winning the right to vote. We have not come far enough in that time.We need to do work so little girl children today are not treated as objects when they go to college in 18 years.
2. Girl power part two:
the facebook post that went viral
about doing better by our daughters in regards to Anna Duggar in the wake of the Josh Duggar fall out. The post is long but worth a read, but if you don't feel like it, my favorite parts are:
Parents, WE MUST DO BETTER BY OUR DAUGHTERS. Boys, men, are born with power. Girls have to command it for themselves. They aren't given it. They assume it and take it. But you have to teach them to do it, that they can do it.

And, of course, her ending...As for my girls, I'll raise them to think they breathe fire.
3. Geege is shedding like a maniac. MFD calls the hair coming out of him crab meat. I can see it. The jumbo lump variety, of course.
4. On Tuesday, the Born to Run album turned 40. One of my all-time favorites from beginning to end. I celebrated by driving around my neighborhood instead of going home so I could hear Tenth Avenue Freeze Out live at the Tower Theater here in Philly from 1975.
5. I've been watching The Hotwives of Las Vegas and Orlando on Hulu. LOLOL for days. It's a parody of the Housewives series and it's ridiculous and hilarious.
6. This week's give Tuesday a purpose program - I used my monthly massage for a nice 7 p.m. appointment. The massage was awesome and I went home, ate a meal I did not cook, showered, and read in bed while I ignored the house mess around me. Ommm.
7. Readers and writers, check out
Hellbent Magazine
on
Twitter
&
Instagram
and follow along as they approach launch.
From its site
: hellbent showcases bold, innovative work from diverse voices: literature and art that makes you question what you think you already know, and emphasizes stories about people, places, and things you may know nothing about.
Accepting submissions.
Cheers & best of luck to Alyssa of
Alyssa Goes Bang
and Yve of
Experimental Optimist
, working on this endeavor together.
8. Angela V was the winner of
the $50 charity giveaway
! She chose the charity
Teals the Deal Foundation
to receive her donation. The Teals the Deal Foundation raises awareness about gynecological cancers and their symptoms, provides education about symptoms and treatment options, and supports those fighting for their lives as well as the doctors, researchers, and foundations that are fighting this disease.
9.
10. Ecard of the week. This made me laugh like a 10 year old boy who knows that fart is the magic sure to get a laugh word:
Your Thursday Thoughts? Call 'em out.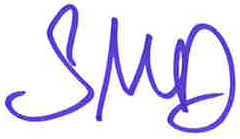 Linking up with
Kristin
and
Joey
for Stuff & Things