1. Every August 1 since 1994, I think
and now it's August and everything after
. Thanks Adam Duritz and fellow crows.
2. The first week of August is National Simplify Your Life Week. To celebrate (and in an effort to kick Summer Steph to the curb), this weekend I'm working through my utility room and basement. I have a bunch of shit that's been sitting down in my library room (originally intended to be a place of serenity to read, it is now a dumping ground of cardboard boxes to be recycled, mummer regalia, and real estate signage) since the beginning of summer waiting to be spirited away to Goodwill. I am also waiting anxiously for the day my brother Stephen takes more shit from the basement for his new man cave that's being built.
3. Last week I mentioned intentionally doing something good on Tuesdays because I hate them. I have now named this my Give Tuesday a Purpose Program. Last week it was
a visit to The Clay Studio
. This week my friend Tara and I lunched at
Pizzeria Vetri
on Tuesday. It was on point. We got the Crudo and the Renato and we both preferred the Renato. The pizza was light and the crust was excellent. They jam you right in there next to your neighbors but we just carried on talking among ourselves.
4. So, similar to how there can only be one type of hero, we are now only capable of caring about one thing at a time? And if we care about an animal being killed we are assholes who don't care about human beings losing their lives? Come on, people. You can care about more than one cause at a time. If you post about one thing on social media and not another, it doesn't mean you are a godless asshole who cares about the wrong things. Instead of spending your time making people feel small, go do something productive. Acting like your concerns are superior doesn't actually help your cause. Like it or not, we're all in this together. So maybe spend your time finding a way that will help right what you perceive to be wrong instead of lecturing people who care about shit that means less, in your opinion. Put your money where your mouth is and worry about your own self and what you care about.
5. MFD got his wisdom teeth out Monday. I was all prepared to wing a
Weinerwhistles and Wisdom Teeth on Wednesday
post, but it was unnecessary. Given that the man wraps himself in a robe and lays in bed like Cameron in Ferris Bueller when he has a cold, I am really surprised at how not weinerwhistle-ish he's been in the interim even though he only took pain pills the first night and made do with mega ibuprofens since. I did a fair amount of nurse and house bitch stuff on Monday night, never sitting down until after 11 and getting up a few times to give ibuprofen and antibiotics, but thankfully that was the only day. We all know (or should be able to surmise) that being a kind, nurturing care giver is not really the strongest spoke in my wheel.
6. You guys, something miraculous has happened. I've finally found knee high boots that fit my fat ass calves. I've even blogged about how I try a bunch on every year and hate them/can't zip them up. After many years, VICTORY. I got the
Born Helen boot
in tan burnished leather on sale for $159 from $239 during the Nordstrom sale.
7. Just checked the ol' calendar. I'm only working 11.5 days in September. Holler. Vacations are on the horizon.
8. I'm in the middle of reading this monster. It's one of the weirdest books I've read in a long time. Someone recommended it in the last Show Us Your Books linkup.
9. Speaking of, the next Show Us Your Books linkup is this Tuesday, 8/11. Are you ready?
10. Ecard of the week: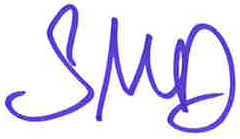 Linking up with
Kristin
and
Joey
for Stuff & Things