1. I've been trying something new on Tuesdays since they're historically a day that serves little purpose: I've been scheduling something fun or that I've been wanting to do. This past Tuesday I went to
The Clay Studio
in Old City. Thanks to my friend Jen from high school for showing me around! I bought a vase and a mug because I have a strong love for beautiful and interesting things, and The Clay Studio is full of them. A full post on The Clay Studio is coming on Tuesday. Until then, here's my new functional, beautiful art. I meant to only buy a mug (I chose one by artist
Eric Pardue
and I want all of his things now) but could not stop looking at and touching this beautiful vase so I ended up with that as well. I'll share more of my favorite pieces on Tuesday, and some cool events you can do at the studio.
2. To get to The Clay Studio, I took the Market Frankford line from 15th Street. It's always an education and quite an interesting experience. This time I got schooled on how it doesn't matter if you drive without a license - driving without a license is fine, yo, no one has to tell you you can drive or not - but your car has to be registered or you'll get pulled over. I learned this from a guy with a tear drop tattoo under his eye and the worst sunburn I've ever seen. Maybe spend more time applying sunblock and less time pontificating on driving rules, son.
3. For those without a calendar, it's the last Thursday in July. Remember being young when summer seemed to last forever and the school year lasted even longer? The thing that's surprised me the most as the years go by is the increased speed with which they do so the older you get. Speaking of time flying, I placed my order for my Plum Paper 2016 planner.
See my review on my 2015 one here
. This is the front design for my next one:
4. Is it possible to pay to shoot a rocket up the ass of the fool dentist who killed Cecil the Lion? I don't have $55,000, which is the gross amount of money he paid for the opportunity to kill a majestic creature like Cecil, but I do have $5, which is about what his idiot self is worth. Someone take my money. I'm ready. Fucking cretin.
5. Sandra Bland. Four marines in Chattanooga. I haven't mentioned either here because I hate when I can't find the words to say what I feel. A woman pulled over for not using a turn signal to switch lanes ends up in jail and fucking dead? What kind of world is this? Four marines who signed up to serve this country are shot dead on American soil because they represent the ideals of America which terrorists hate? What kind of world is this? I'm looking inward - what can I do? How can I affect change? By using affect instead of effect, I mean how can I change the way I see change happening? Change is not happening fast enough. Hate is living in the corners of hearts and minds, secreted away and denied. We all suffer when that happens. I know the world has always been a crazy, violent, and imperfect place but it feels like we should've evolved past some of this by now.
6. I like TBT photos but this made me laugh and it's true sometimes. Like I don't get it when people are like
TBT to last week
or even
TBT to last year
. No. That's not what a throwback is. Those are recent memories and you still look the same. Climb into the way back machine and give me something good, preferably of you with questionable hair or poor fashion choices.
7. My Mae doll is no dummy. She knows the best pillow around is Gus and she sleeps on him frequently. Geege prefers to sleep solo or near a people instead of another dog.
8. Last weekend I showed MFD a photo shared by a friend from high school on IG. In it, he was wearing Hoth Vans. MFD loves Star Wars and he loves Vans. He was unaware that the two were joined in matrimony. He began a search immediately and these arrived for him last night. Spy subtly placed Yodas, do you?
9. Today is my Friday. Boom. Looking forward to girls' weekend at the lake!
10. Ecard of the week: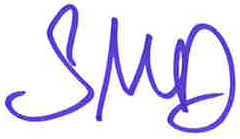 Linking up with
Kristin
and
Joey
for Stuff & Things