1. Yasso greek yogurt bars speak my hangry language.
2. Is it wrong for my first two to be food-related? I don't care. We have reached the part of the summer where my fatassery can be attributed to tomato sandwiches. They're all I want to eat.
3. My long-awaited hair appointment was Wednesday. Praise the universe. I hate the time suck that goes along with hair things but I love hanging out with Kristi and seeing the other ladies at the salon.
Getting rid of six inches of hair
= freedom.
4. So I've started watching Breaking Bad. I'm four episodes in on Season 1. Only eleventy billion years late.
5. Tuesday night MFD and I went to a community meeting on crime in our district. Then the lady who runs our civic association gave me her card and told me it would be nice to have young blood in the organization. Flattery will get you everywhere, ma'am.
6. Today's gratitude and a side note about the gratitude list you see on the bottom of most posts now - I just wanted you to know what day they're attached to - they're my gratitude list from the night before. If I'm still up late I add it in at night, but if I'm not I edit my post the next morning to add it in. And have you guys checked out Shannon's 21 day challenge on
Brass Honey
? Do it!
7. My poor Mae got 10 trash teeth removed yesterday. And the vet told us she's probably eight years old. We thought she was going to be six.
8. Shocker: the Internet is disappointed. This is why we can't have nice things. We cry about them because they're not nice enough. Me? I had no expectations so I was happy to get an extra $5-15 off of things I was buying anyway.
9. Some things I bought were things I needed for our next vacation. They arrived last night, like you know, same day...but shame on Amazon for not delivering good enough sales! Or something. Anyway, that vacation is only 63 days away. The excitement mounts.
10. Ecard of the week:
Your thoughts on Thursday? Or life in general?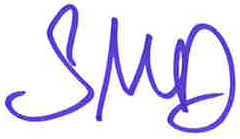 Linking up with
Kristin
and
Joey
for Stuff & Things