1. First world problems: re-acclimating to life after a great vacation. It seems wrong to bitch about it because so many people can't take vacations to begin with, but it is sort of disorienting to return to regular life. Days fly, which is good - I had no idea it was Wednesday yesterday - but things are whirlwind-ish overall, which gives me the spins. Life was much simpler last week.
2. I'm dying for a haircut. I don't typically wish days away, but I cannot wait until that happens next week. My hair is the longest it's ever been and I'm sick of it. I got the urge to karate chop it off of my own head last week. It's got to go. I feel rednecky and unkempt. Michelle Duggar-ish. In just the hair way, no other way, mind.
3. Yesterday Shannon at Brass Honey posted about
a 21 Day Challenge relating to your happiness
. Click there to check it out and come on back. As I was reading her post, I realized that while I make sure to take the time every single day to say out loud to myself three to five things I'm thankful for, I don't do that here. I fully believe in the importance of acknowledging what you have with gratitude. From now on I'm going to share them in this space and hope that it might prompt you to acknowledge your gratitude daily to yourself or in the comments here. If you don't see it in the body of my posts, check under my signature. It won't always be a pretty picture, but it'll be there nonetheless. Thanks for the inspiration Shannon!
4. I get gel manicures twice a year, for vacation. They hold up so well but I'm dying to get them off when I get home. My nails feel fake and heavy or something. I won't remove them myself because they're a pain in the ass so Monday I ran out to get them done at lunch. New color: zoya Perri, one of my favorites. Yes, I have already been perusing our next vacation in September even though we just got back from this one.
5. My new favorite t-shirt and standard pony tail/ no makeup.
6. It seems right to follow that photo up with this line of questioning - do people know that you marinate meat in a marinade? That while meat is marinating, you can read the ingredients on the bottle of marinade? That meat never marinades and consequently is never marinading? Marinade is the noun. Marinate is the verb.
7. Speaking of, my go-to marinade for chicken thighs has been about a cup of Simply Heinz, a half cup of soy sauce, some vigorous shakes of Worcestershire, about three tablespoons of dijon mustard, about three tablespoons of rice wine vinegar, and a heaping tablespoon of garlic. I add kosher salt and some white pepper, whisk it vigorously, and let the chicken thighs sit in there for about 8 hours. Boom shaka laka. What's your favorite homemade marinade?
8. The Show Us Your Books linkup is on Tuesday. Get ready!
9. Speaking of books, I participated in my first ever book challenge with Kristen, Kay, & Kari and their
Literary Ladies Book Club
. All books had to be at least 200 pages and you couldn't change the first three categories. Thanks to vacation and a book a day, I'm finished the challenge! Here's what I read:
A YA Book - The Pledge, 323 pages

Non US Author - The Mysterious Affair at Styles, 294 pages (Original pick was A Half Forgotten Song and it sucked)

A book that was recommended by a blogger - Where They Found Her, 336 pages (original pick was Hopeless, had to shuffle categories)

A book that has been on your To Be Read list for a year or more - Bittersweet, 385 pages

A book with a kickass female character - Jane Eyre, 507 pages (this was a re-read - I didn't feel comfortable reading a book I haven't read before with a kickass female character - how do I know she's kickass until I read it? I don't. Unless it's part of a series, and I didn't have anything new on that front either.) Jane was a feminist before her time - "I am a free being with an independent will." You are indeed, girlfriend. Go on now.

A book that is or will be a movie or a TV Show - The Pines, 303 pages

A book written by a comedian or celebrity (I changed this category to A Book with a Recurring Character) - Heat Lightening, 338 pages

A book with a one word title - Hopeless, 410 pages (Original pick was Fading, couldn't find it at the library)

A suspenseful book - Rough Country, 388 pages (Original pick was Where They Found Her, had to shuffle categories)

A book about summer, with summer in the title, or related to summer - The Summer Wind, 384 pages
10. Ecard of the week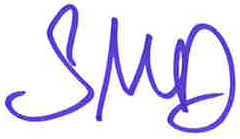 Linking up with
Kristin
and
Joey
for Stuff & Things