1. Me today. Just hanging on until 5.
2. The Confederate flag. I don't care if people choose to fly it over their homes, wear it on a shirt, wallpaper their bathrooms or wipe their asses with it. I also don't care if retailers sell it. I do care if government buildings fly it on their flag poles. That's what's great about this country - you have the freedom to do all of those things if that flag is a symbol of history and heritage to you. Do you know that the swastika is a symbol of auspiciousness in Hinduism, Buddhism, and Jainism? Probably not. You probably know it as the symbol of a Nazi regime that systematically murdered 6 million Jewish people and 5 million non-Jewish people during the Holocaust. So what was initially a symbol meaning
success
and
favored by fortune
hundreds of years later came to symbolize evil in the hearts of men and genocide. So, you know, no one wanted to fly it anymore. The Confederate Flag was designed to indicate that the South wanted out of the Union. Sure, it's only a flag and absolutely people can look away if they don't like it flying on your lawn. To some it represents history and heritage, but to many it's a symbol entrenched in racism and slavery. In 1860, 3.9 million of the 4.4 million black people in America were slaves. Owned by others. Sold when it suited their owners. Forced to live and work like animals. But we are pissed off that people are offended by everything these days so we don't want to hear about people being offended about this! Right? Wrong. If you think anyone is wrong to be offended by the Confederate flag flying over government buildings, you do not understand the distinction of the personal choice and freedom granted to all of us by the laws of this land to fly that flag versus the states of the union who are bound by law to represent all people flying that flag. We talk a lot about the softening of America, being too politically correct, and everyone being offended by everything and in a lot of instances, I agree with the things we've gone soft on. But this isn't one of them. We should absolutely lay down the things that hold down minorities, including women. Leave them in the past where they belong. Level the playing field and really make everyone equal. Or are we too afraid to? Just because things have always been some way doesn't mean they should continue to be that way.
3. Now that that's out of the way...I'm looking forward to recharging next week. If you blog and you post something awesome, please email me a link at lifeaccordingtosteph@gmail.com so I can check it out. Otherwise, it'll be marked as read. And don't be afraid, ever, of telling someone something you wrote is worth reading. That goes for bloggers and non.
4. Tomorrow, we road trip. Me, MFD, my brother and Aubrey in a car for nine hours. Road trips are fun and funny and annoying. I'm sure especially annoying for MFD and Aub when Stephen and I do that sibling back and forth disagreeing banter...which is also funny, to us, but probably is annoying to others. Anyway, I can't wait! Thanks as always to our awesome dog sitter and her fiancee for camping out at our house and taking good care of our dogs and house while we're away.
5. Speaking of dogs, we refer to Mae as Honey Badger because, you guessed it...she just doesn't give a shit.
6. I should probably show you some dog photos since you won't see any next week...I mean, I'm sure I don't post nearly enough of them. If you'd like to see Gus and Mae in an empty vet waiting room,
click here to watch the video
. Imagine this times a thousand when people came in 10 minutes later.
7. Right before vacation, the commute becomes unbearable. Monday night I stood the whole way home and had to tell a grown ass man to mind his manners. Tuesday morning this guy was sprawled out like he was in his living room. I said excuse me, but he couldn't hear me over his loud ass headphones. The lady next to me said you just have to kick him. So I did.
Is this adult life?
Before doing anything on public transportation I wish people would ask themselves, "Is this something better suited for the privacy of my own living room?" Usually, the answer is YES and that means it should not be done on public transport. Go ahead and catch some ZZzs if that's your thing, but do not act like you're laying on your couch. Rude.
8. You are not ready to go on vacation until your nails and toes are ready to go on vacation. Am I right ladies? Toes are Essie Sunday Funday. Nails are gel, which I only do twice a year for vacations. I like to not have to worry about it!
9. True Detective. Who's watching? I'm in.
10. Ecard of the week
Blogging will continue as normal when I'm away, but I might be a little slow on the replies. Be sure to follow along with me on
Instagram
and
Facebook
to see what we're up to on vacation. Update Instagram eleventy billion times a day? Don't mind if I do.
Tomorrow: second quarter Project 52 photos.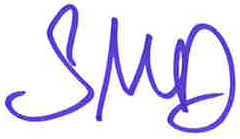 Linking up with
Kristin
and
Joey
for Stuff & Things