1. Let's get the dog stuff out of the way all at once, shall we? Mae legitimately sleeps like this sometimes. It's hilarious.
2. When my dogs stand like this, I feel like they're getting into formation. For what, I don't know. Did they look at each other and nod so they got into The Triangle? File under
things I'd know if they talked.
3. The dogs don't need to talk to let me know they have a new favorite treat: Wellness CORE SUPERFOOD Protein Bars. They got two free from our favorite friends at
Chewy.com
:
Salmon & Whitefish with Pomegranate
s and
Turkey & Duck with Kale
. I've already re-ordered them, this time in
Beef & Bison with Blueberries
too. They're packed with quality animal protein and superfoods without filler or grains. No meat by-products, corn, soy, artificial colors or preservatives. They're 100% natural and made in the USA which is never negotiable for me. If you're looking for a new treat, check these out.
4. These words from The Ice Queen by Alice Hoffman. They made me think and rang true...so many times the life changing moments are the ones you don't even realize as they're happening.
5. I loved
this article
on Mind, Body, Green. Please check it out in full, but this specifically resonated with me:
You created your source of discontent, whether it be obesity, anxiety, unhappiness or dis-ease on any level. Only you have the solution. Take responsibility and stop seeking answers outside yourself. Know that the answer isn't in a photo of a pretty yogi in a beautifully contorted position or a top ten list, but your own inner wisdom and light. Figure out how to get there more (which may mean getting to the gym less) for all the answers you truly need are inside.
At the end of the day, the enemy is not sugar, juice cleanses or Facebook. The enemy is our minds. If we can figure out how to tame that unruly, defiant and petulant son of a gun, we'll have made more peace with all of this faster than you can say front row.
6. Have I mentioned that I was excused from jury duty today? Good thing as The Sisters Wexler are in Philly today so I get to see them.
7. Scenes from this week's library walk:
The Kopernik Sculpture
on 18th & the Ben Franklin Parkway honors Nicolaus Copernicus (in Polish, Mikolaj Kopernik) and his at the time bold theory that the earth orbits the sun.
8. I know, I know...
we just discussed books on Tuesday
- thanks to the 20 bloggers who linked up with us! - but I always feel the need to report when a book keeps me up at night. I was up until 1:30 finishing this on Tuesday night, and I had to get up at 5:45 on Wednesday. You do the math. It must have been good, right?
9. In my next house, I'm having
40238940
azalea bushes even though MFD hates them. Add to the must list: room for azaleas.
10. Ecard of the week: LOLOL.
Tomorrow come back and share some snark with me. You know you want to.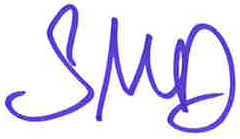 Linking up with
Kristin
and
Joey
for Stuff & Things