1. Mostly empty things being returned to the refrigerator.
2. People who need constant validation, petting, admiration, and approval. If you're confident in yourself, your voice, and your image, you don't need other people to tell you what you're doing is okay.
3. Typing u instead of you. It's two extra letters, lazy people. Two!
4. The hypocritical Duggars. Perhaps worry about the pedophile in your own house before you campaign against LGBT people as predators of children.
5. Joint facebook accounts. Why?
6. People who get butthurt when people disagree with them online. First, if you need everyone to think exactly like you, perhaps you should move to Stepford. That's really weird and weak - like you can't stand to be around people with opinions different from those you cooked up in your fragile little brain. Second, if you're going to lose your shit when you're challenged on something, don't post it online. You can control what you post, but you cannot control the attention you receive when you invite others to look over your business, which is what you're doing when you make yourself so purposefully public. Social media 101, people.
7. Bae and on fleek. Can those terms go away now? Also ride or die...what does that even mean? And dranks. Drinks are what you're having. Drank is the past tense of drink. Dranks are not a thing. Hashtag crotchety old lady.
8. Blogs and websites that don't have their email addresses accessible. Don't make it hard for people to contact you.
9. White looking iced coffee from Dunkin Donuts. It's like DD is boycotting its own delicious iced coffee by leaving it out of iced coffee orders. I never get this because I am high maintenance and I hand it right back, but when I see it in the hands of others I'm annoyed by it like it's my own.
10. Ecard of the week fits in here - make sure it's the words and tone you'd use to someone's face before you type it in a comment online.
What's annoying you?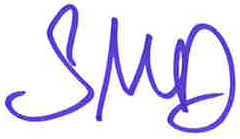 Linking up with
Kristin
and
Joey
for Stuff & Things