1. Does anyone else get a thrill when a Trivia Crack question is about their home, or am I the only dork?
2. Have I mentioned that I have to go the dentist tomorrow to get fillings and how I then have to go back again for more fillings? I am going to be getting a lot of gifts for this. I've already gotten some spring shirts from LOFT. I'm like a child needing rewards. The dentist is my kryptonite. I'm shopping the Sephora spring VIB sale as we speak.
3. The water is back on in the city's fountains, including one of my favorites in Logan Square. Unfortunately all the meanest junkies and homeless people squat on benches around Swann Fountain cat calling at passerby and being aggressive. The city should perhaps address that since it's in the middle of a bunch of tourist attractions.
4. Tuesday I was in Liberty Place and, I shit you not, a woman was standing at the top of the escalator screwing around in her bag and would not move. To the point where I had to say, "MA'AM I NEED TO GET DOWN THE ESCALATOR." She looked at me and said, "Oh." Oh? What a bag of dicks you are, lady. People of the world, stop stopping and standing at the tops of escalators and flights of steps. Be aware of where you are in relation to others. Every day some idiot is standing or long pausing at the top of the steps to the train platform and it makes me want to scream.
5. I did a lot of financial shit this week: moved money around for taxes, canceled a redundant life insurance policy, paid bills, spent it (duh). MFD and I each have our own bank accounts, then we have a joint account for household bills and travel. He has business accounts too. That's what works for us. Personally, I will never be without my own bank account. Some people throw shade like it's not right but it's important to me and is integral to being secure in my independence. MFD supports that and would never question it. I enjoyed reading
this post
on Nicole Marica on not having a joint account with her husband.
6. Readers, did you get a chance to skim the posts that linked up for
Show Us Your Book
s on Tuesday? Thanks to everyone who shared their books - what to read and what to steer clear of - with me and Jana on Tuesday. If you're looking for something to read and you can't find it in one of the 20-some blog posts that linked up, you're doing it wrong! The next link up is Tuesday, May 12.
7. Speaking of reading, I love sitting outside with a book in the waning light. It's time to come in when my eyes start to strain.
8. Since the 40/40 ended, I've kept up with my exercise. I plot it out in my planner because if I don't, it won't get done. Last night I started a three days/week at home weights workout that I'll do for the next six weeks, varying weights and sets as it progresses. I'm excited to see how it goes and how I can build on it after that.
9. Did you guys hear about
the gang rape at Spring Break in Florida
that was videotaped and also perpetrated in the vicinity of hundreds of people in broad daylight? What the fuck is wrong with the people who stood around and witnessed it and even worse video taped it? Women, make sure someone you know has your back when you're out and about, because apparently the general public does not. I'm disgusted.
10. Ecard of the week:
We're in the home stretch. Stay gold, Ponyboy.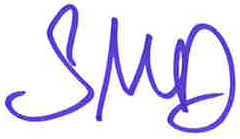 Linking up with
Kristin
and
Joey
for Stuff & Things