1. Last night I attended my first author event at the Free Library of Philadelphia and got a book signed by Toni Morrison. To be in the presence of such a writing genius...it's hard to describe. And then I told her that I liked Song of Solomon so much when I first read it that I never returned my library copy and still own it to this day. As library employees stood by. Awkward.
Kite & Key
with my fourth grade teacher, Mrs. A. She was the first teacher I had that really talked about writing like the living, breathing thing that it is and the placed value of expressing yourself in that way. To just get it down on paper even if it's a mess. I've kept that close all of these years.
3. While I dislike the term brutally honest as it implies that the person being honest derives pleasure and is intentionally brutal while being honest, my head was bobbing as I read this buzzfeed article -
19 Advantages of Being Brutally Honest all the Time
. This is me in 19 bullet points.
4. Do you have a meal rotation or are you always trying different stuff? I have some standards but I typically cook different meals all the time...then I'm always like
hey, why don't I do Taco Tuesdays?
I can't win with myself sometimes. I like what's going on at the
Nicole Marica Blog with her Cooking Challenge
- she's challenged herself to try different recipes and cooking techniques too. What are your thoughts on this topic?
5. For a nice throwback on Thursday, I direct you to some pages from my baby book. If you cannot blow them up sufficiently, I will tell you that the page on the left indicates I had a bad temper, was very active and never still, was affectionate when I wanted to be, and had a mind of my own. The page on the right will tell you that I liked being sung Happy Birthday to. All of these things prove that some things don't change from the time you're born. Left page also indicates I show temper by pushing people out of chairs, stiffening and screaming. I may or may not still do those things. Just kidding! Maybe.
Keep Collective
bracelet with my initials. Boom! Thanks Lori. I'm waiting on little pave strips in March & September birthstones to put in between the letters. Stay tuned.
7. Tonight is Dine Out For Life in Philadelphia. We're going to Talula's Garden and I'm so jazzed. I've been wanting to go there. Click
here
for a list of Philadelphia & Delaware Valley area restaurants donating 33% of their bills to Dine Out For Life tonight.
8. Now for the heavy stuff. Like the utter devastation in Nepal. I always rush to donate to aid for relief but not before checking out the charities.
This is a great NPR article on doing so
. Please read it and if you have anything to spare, please give.
Those of us who are white and middle class should read number three here and think about it for a minute
.
I don't approve of looting and rioting - who the fuck does, aside from looters and rioters? - but
sitting behind smartphones sharing memes about how rioting is a disgrace is not doing a damn thing to stop it from happening again.
Aside from there being an unnecessary death of a suspect in police custody - and I don't care if he was a drug dealer or Satan himself, that's not how the system works in this country and we'd better all thank God that's not how the system works here - there is real poverty as well as lack of opportunity and education; and a fear, safety, rage, and violence issue on the streets in these communities that most of us will luckily never see let alone live in daily. We only talk about these places when they're in the news for something like this. When the dust settles, we want them to go back to dealing with their problems however they deal with them and leave us out of them. It's easy to armchair quarterback the situation and lump everyone living in these areas together as lazy, criminal assholes. Life is not that black and white and it's certainly not that easy. We need to get in the middle and address the underlying issues that cause these riots and stop forcing each other into categories that are too tight for our skin, be it black, white, yellow, badged or not.
Dear Baltimore: I believe in your community. Fuck the criminals, the rioters and looters who take advantage of your distress, the media who skew coverage heavily towards the destruction (instead of images like the below) and feed it to us so we can eat it up like greedy children who don't know better, the crooked cops, and the racists on both sides. God bless the concerned citizens and the upstanding crew in blue out on the streets putting their lives on the line every day for crappy pay to protect and serve us.
Well...soapbox isn't in the tagline of this blog for nothing.
10. Ecard of the week:
What are your Thursday Thoughts? Lay 'em on me.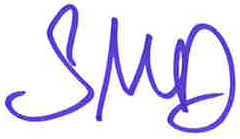 Linking up with
Kristin
and
Joey
for Stuff & Things