1. I walked to the DMV in Chinatown to renew my license on Tuesday. I cannot adequately describe all the delightful sights I saw or the shit I overheard. I can sort of sum it up by saying the DMV resembles my version of hell because a) the line is out the door and around the block b) the interior is way hotter than it should be c) people smell d) the brain is repeatedly assaulted with incorrect grammar e) the breakdown of pants worn on the waist versus pants worn around the mid-thigh was half and half f) the gatekeeper giving out the tickets was overworked, harassed by all, and I can guess underpaid like the people working the After Life desks in Beetlejuice. Come to think of it, the entire experience felt like a scene out of Beetlejuice.
2. Anyway, I don't walk down that way often. It was a nice change. Some things I passed along the way:
3. This week in dog town starring mostly Gus...We're back to daily walks, weather permitting. My boys are getting a lot slower. I hate watching that.
4. What the hell are you doing, LOFT? I got an email from Laura alerting me that
scrunchies
were back. I had to get out for myself to see them in the wild. Sure as shit, they're on the shelves. These went out for a reason, people.
5. Does Kathy B know me well or what? A snarky mug is a perfect birthday gift. p.s. everyone will be waiting for a long time
6. This is my youngest brother in a spot for Villanova's sustainability initiative. Pretty cool!
7. Some more birthday month treat yoself: LOFT
pants
and
sweater
and
Ahnu Sugarpine Hiking Boot
.
8. I love
ordering dog food from Chewy.com
. Their handwritten notes reinforce that.
9. Hair cut & color tonight because one does not go into their birthday weekend in need of hair maintenance. It's simply not done.
10.E-card of the week in honor of my birthday on Sunday:
Tomorrow: my 40 before 40 list - 40 things I want to do before my 40th birthday in two years.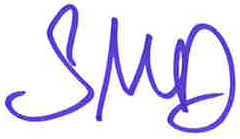 Linking up with
Kristin
and
Joey
for Stuff & Things