I really like Only One by Kanye. I know.
I KNOW.
How could this happen? He's king douche. I feel sorry that it's about his dead mom who he clearly misses. I don't know what to say...I like it. It's catchy even though it's auto tune. I'm making this worse with these excuses.
Since I let that shit balloon fly, I also like FourFiveSeconds, by Rihanna with Kanye and Paul McCartney.
I time myself when I unload the dishwasher for no reason.
When I make PB&J, after I'm done, I dip the knife in the PB then quickly into the J and lick it off.
I also sometimes put mini marshmallows on top of nutella and eat it off of a little spreader since we don't keep a lot of sweets in the house anymore.
The aces must be in a certain suit order when I'm playing solitaire.
If my hair is up when I'm driving, I will roll a piece of it continually against my head for a long time without even realizing it. By the time I do it's so tight it will practically stay there by itself.
I only eat green Jolly Ranchers.
When I'm really tired I rub my nose really hard around in a circle. My brothers do this too.
What about you?
Now that our recent dirty laundry is on the table, head over to A Breezy Life and enter this giveaway! You get a $30 gift to
MeriMint
where you can get a custom piece designed for you by the designer Meri Dorfner! You also get a $10 donation to the charity of your choice - something for you, and something for someone who needs it! Click
here
to get to the giveaway.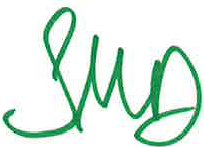 Linking up with Shanna for Random Wednesday