1. If I had to rename my blog, I might call it
The Cardigan Queen
since I wear one most days. But then would people expect fashion? I'm not high fashion. Or even mid fashion. I just like cardigans.
2. Mayhem: when MFD staples stair treads and Geege loses his freaking mind.
3. Operation use all the nail polish I own without repeating is going well. This week I will use my eighth polish of the year. I just thought you should know. I'm keeping track on my phone like the list-loving dork that I am.
4. Places I'm glad I'm not in...sorry, Bostonians. I do not envy you. Also, who liked this? Three people. Who?
5. Beer lovers: check out
Into the Pint Glass
over at Food, Booze & Baggage and follow Mariah if you don't already!
6. Assholes of the week. Please proceed directly to
Asshole Island
. Do not stop. Do not pass go.
7. Why Shirley Manson
rules
. And John Legend
too
.
8. It's that time again! Did you know it's 31 days until my birthday? The celebrations start March 1 and run all month. Relax, enjoy, hashtag YOLO.
9. Kevin Smith's dog is dying. I like Kevin Smith's movies, but I don't know him or his dog. Still, I sat at my desk and lost my shit over
this post
yesterday.
10. What I like about Valentine's Day can be summed up on one word: dessert. It's an excellent excuse to eat a decadent dessert or three. I have been jonesing for cake and ice cream and I will get those things Saturday or people will perish.
11. E-card of the week.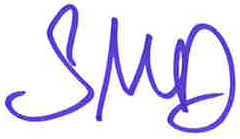 Linking up with
Kristin
and
Joey
for Stuff & Things