1. Today is the last Thursday of February. This is typically the hardest winter month for me to get through so I'm not sorry to see it go. I yearn for spring. And yes, of course, my birthday month. It starts Sunday. Let's do this! A giveaway is coming Sunday too, so check back.
2. Can we talk about The Bachelor? I don't watch, but after I finished Downton on Monday, it happened to be on the TV. The entire premise of this show is fucking preposterous. Will you accept this rose? No, Captain Ass Pirate, you're falling in love with everyone and screwing at least two other people. Bye. Also, this bachelor is a heavy breather.
3. Can we also talk about Downton? Leave Mr. & Mrs. Bates alone, for crap's sake. Pick on someone else.
4. Have you guys seen
this video
where you cook spaghetti in a skillet in cold water? I tried it on Sunday and it worked. I salted the water as I normally would. It was quick, easy, and delicious. Now if the pasta was only fat ass white pasta but alas, it was whole wheat. Regardless, it happens a whole lot quicker than putting water on to boil, etc.
5. Like a dumbass I set out in 9 degree windchill Monday towards the library. I was skating on the sidewalks around Swann Fountain on the way there and all the way up 20th Street on the way back(Tavern on Arch, where is your salt? Solid ice, sirs.), but I did see this awesome sculpture as I was walking by trying not to fall.
6. I got a shit ton of books in at the library. Which means I had to stop in the middle of a book I was reading because I own it. I hate when that happens, but the library is an evil mistress who demands her books back in a timely manner.
Two of the five that came in all at once.
7. Mae hates the cold. She will do whatever she needs to do to burrow into people, blankets, and other dogs for warmth. She likes to be inside of my cardigans. I don't like it so much as she's like a squirmy, trash breath papoose.
8. Philly-area friends, check out Mummers Mardis Gras this weekend in Manayunk. The parade kicks off at 10, other events follow. Click
here
for more information.
9. Looking for a new DIY shaving cream? Click
here
to out three coconut oil versions from Mariah at Food, Booze, & Baggage.
10.E-card of the week.
Happy birthday to my mother-in-law today!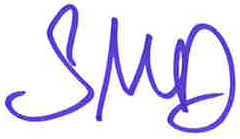 Linking up with
Kristin
and
Joey
for Stuff & Things