1. Juno was a two inch whimper in Philadelphia yet as of Monday most schools were closed as was City Hall and (with no snow on the ground) SEPTA decided to run Tuesday trains on a Saturday schedule. For those who don't know, Saturday schedule means one train into town and one train out of town per hour. Going in, there are typically four trains an hour. Yesterday the one train was late and full of people bitching about SEPTA and their idiocy. Me included. Going home, there are typically four trains an hour during rush hour...yesterday there was one. And it was kill or be killed to get on that train. All when the pavement looked like the picture to the right below. SEPTA, the city, schools, businesses...should go back to calling the closings the morning of. Why did that stop? Because we think we're
entitled
to know what the weather will be in advance? We're not. And neither are the weather people. Mother Nature doesn't give a crap about your plans or their forecast and will change her shit on a dime. If you wake up and it's too bad to go to work or school, you don't go. If you wake up and it isn't, you do go. Why is this hard? We're getting too soft. I also don't get whining that we didn't get 1-2 feet of snow as initially forecasted...who wants to deal with that? It's pretty the first day, then it's a filthy pain in the ass that is mounded on the streets and in parking lots for weeks killing my soul every time I see it. No thanks.
Everything shut down for this. How weak are we as people at this point? LOL
2. On a selfish note, I was afraid Juno would screw with my hair appointment. I had a lot of grays that need covering. This is the longest my hair has been since my wedding in 2010.
3. I got these recycled glass tumblers from World Market in early November. Two of them broke or cracked clean off at the bottom. Say what! MFD was incensed and he doesn't get pissed at things like that - that's typically my department. Maybe because he was using them when they broke? LOLOL World Market was awesome and gave me a refund when I called without me sending them the photos.
4. I refrained from getting this mug at HomeGoods Tuesday when I ran in for fancy hausfrauing gloves, but it's the truth.
the addition of a second bedside table
in one of the spare rooms. Now it's your turn to sing me your first world problem.
6. As I've mentioned several hundred times, clean sheets top my list of favorite things. I change them every Sunday and look forward to it. Well we had them again unexpectedly last night because when I was getting dressed yesterday Mae was just hanging out puking on the sheets right where she was laying. When she was done she scooted over to get away from it and went back to sleep. Seriously? I was left with the clean up. I'm not well with dog vomit.
Why, Mae? Whyyyy.
7. Playing this song on repeat this week.
8. The Super Bowl is this weekend. I only care about this because of the food and the opportunity to heckle commercials and halftime performers while sitting around in lounge attire. Our menu consists of baked wings, crab stuffed baby bellas, homemade hummus & veggies, and pigs in a blanket. We're trying not to be total fat asses but I had to slip the pigs in a blanket in there. Are you looking for some menu ideas? Check out
this one
from Martinis & Bikinis or
this one
from Casa de Crews. It's also a good day for these recipes, which can be found on my
Cooking page
up at the top:
hot spinach & artichoke dip
,
hoagie dip
,
jalapeno popper dip
, or
damn good crescent roll jalapeno popper bites
. Need entertainment? Love, Fun, & Football shared some free Super Bowl Bingo printables
here
.
This gets rolled up and baked, of course...but I wanted to show you the glorious inside.
9. Reminder! Choose Your Own Adventure Challenge January linkup is a week from today. One week to finish your shit up and post it! How are you doing with your COMPLETE goal?
10. E-card of the week. It seems appropriate.
Kiss kiss hug hug have a good day. And a big happy birthday to my cousin Tiffany today.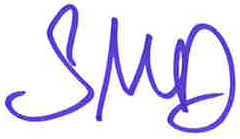 Linking up with
Kristin
and
Joey
for Stuff & Things