1. Something I started doing last year that has vastly improved how I feel throughout the day: drinking 20 ounces of lemon water on the train on the way to work. I don't drink or eat anything before this, and it's a good foundation for the 100 ounces I aim for a day.
2. Blast from the past photos: 10 years ago...Melissa's wedding, Gus as a puppy, me and MFD in Sea Isle during the summer months.
3. Have you seen this ad? Isn't this dog freaky as hell? File under: things you can't un-see.
4. What's on your beauty wish list? I'm looking at Tarte Amazonian Clay blush after seeing it on Nicole Marica's Beauty Favorites on Monday. Click
here
to see the full list.
5. Looking for a new recipe? Try the skinny chicken pot pie from Emily at Martinis & Bikinis. You can find it by clicking
here
then clicking on the recipe tab. Enjoy!
6. Have you seen this man? Please like the
Help Find Christopher Tully page on Facebook
and share the images if you can. Even if you are outside of the Philadelphia/NJ area, take a second to help a family who's missing a father, son, brother, friend.
7. When my Grandmom died, I got a little green side chest of hers that is now in one of my spare rooms. Last week I spied a piece that makes me think I have a thing for green furniture. It's from Target, it was on clearance, it fills a hole I had in side tables, and it was easy to put together. In the depths of January, these are the things that excite me.
8. I'm also anxiously awaiting the long-coveted
duvet I ordered from Pottery Barn
. This combined with #7 and an upcoming birthday trip I'd like to save cash for have made me say it's time to slow my roll. I'm
going back to my roots
for a February Spending Freeze. I won't be hosting a link up but I will report back on my progress and if you need or want to put the brakes on your spending, I'd love to have you join me. There's strength in numbers, friends.
9. Today is day seven without heat. Why? Because they are having difficulty locating the part needed to fix the heater. I hate whining from anyone, most of all myself, so I have been very zen about this experience until yesterday. Yesterday I lost my shit. I bought three of my own space heaters which our warranty company is reimbursing us for, ordered a new coat from LOFT (originally $188, got it for $56), watched Good Fellas, established whatever order I could in my house, ate a shit ton of
processed mac & cheese
for dinner, and went to bed early with a raging headache. I didn't cry, which is what I typically do when I'm really frustrated. If the heater isn't fixed soon, I'm sure that's coming. To be clear, we have space heaters that are on when we're home and while we're not toasty warm (except at night), we're not suffering. Suffering is enduring winter temps without shelter. We've been offered places to stay and there are always hotels. I'm just over the disruption of routine and the chaos.
10. E-card of the week. Everything else...
And you? Random thoughts to share?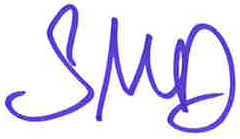 Linking up with
Kristin
and
Joey
for Stuff & Things