1. Christmas Day, seven days from today. You heard it here first. Or probably last. Whatever. I love our new Advent Calendar. I wanted to buy all the available Disney Victorian Christmas stuff but the store was so crowded at 11 p.m. I almost started karate chopping pushy motherFers in the neck so I had to grab the countdown calendar and get the F out of there.
2. Philly Friends: Do you know about
Rosa's Fresh Pizza
? Located at 25 S. 11 Street, slices are always hot and fresh and just $1. Beyond affordable pizza, Rosa's believes in giving back to the community - when you buy your slice, you can pay another $1 to go towards feeding residents of Philadelphia in need. Can't get to Rosa's to donate? You can pre-purchase a hot slice of pizza online for one of the many homeless Rosa's serves by clicking
here
. I think this is pretty awesome. Even more awesome? Rosa's has paired up with
Rush Order Tees
to feed AND clothe the homeless this winter. If you buy a
short sleeve t-shirt ($14)
, you contribute seven pizza slices for homeless visitors. If you buy
a crew neck sweatshirt ($40)
, they donate a matching crewneck to homeless visitors. On the inside of every sweatshirt is a tag with schedules and locations of meals and classes for the homeless. I freaking love do-good companies. I spoke to them on the phone on Tuesday about my sweatshirt order and they were so nice. They're giving clothes out to homeless on 12/20. Stop around to see some good in the world if you're in the city. Check them out please!
3. Speaking of do gooders, my friend the lovely Kerry at
Till Then, Smile Often
sent me a holiday care package. The cookies were le bomb. MFD even got a mug! I absolutely love everything inside, it's perfection. Thank you Kerry!
4. Today is the last day to enter my Ho HO HO mofos holiday giveaway, where you can win $50 Amazon Giftcard OR Paypal cash for yourself PLUS a $25 donation to the charity of your choice. Click
here
to enter if you haven't already.
5. Do you guys read Emily at
Martinis & Bikinis
? When I post recipes on Tuesdays I link up with her. Is it wrong to like to read her more in the winter because it's usually shitty and gray here and she lives in sunny FL? Regardless, check her out by clicking on her blog name above. And check out her
pepper jack cheese and corn dip recipe
if you need something to bring to a party this weekend.
6. Bloggers or anyone looking for new blogs to follow, check out
Blogger_Gram on Instagram
run by that idea wunderkind Helene from
Helene in Between
.
7. Did I tell you Nordstrom Rack opened a block from my office? I heard a rumor that Santa has gone crazy for me this year. This may or may not be related to sentence #1.
8. Grinch alert: I loathe wrapping gifts. I miss the days when KVSR would come home from college or NYC after college and wrap all of my gifts for me. Speaking of people doing holiday things for me, shout out to my Mom for baking the cookies MFD needed for his office Christmas cookie swap. I was sick this week and unable to and her baking is far superior to mine anyway. HO HO HO mofos. Tis the season.
9. I wonder if I could hire George Michael to call me and sing Last Christmas every year?
I sincerely love it. It's the best Christmas song aside from The Fairytale of New York by the Pogues. Have a listen to both:
10. E-card of the week.
Toodle-oo.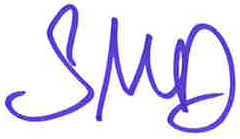 Linking up with
Kristin
and
Joey
for Stuff & Things