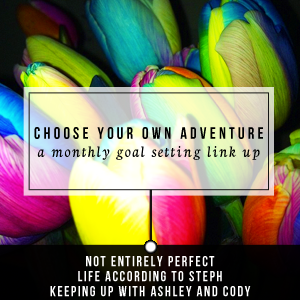 November's Choose Your Own Adventure challenge had the monthly theme of organize. My goals were:
1) Closets - utility and coat
-Done. I did the coat closet on November 9 and squeaked out the utility closet on November 25. The top of the coat closet used to be to the ceiling. It's hard to photograph, but after it's not nearly full. I also reorganized my china cabinet and another piece of dining room storage on November 9. The utility closet has been well maintained this year and required just a smidge of straightening up.
Only one level on the top shelf now instead of things stacked in a perilous manner
2) Crap bins - bedroom, entry table, entry table drawer
-Done. I did the crap bin the week of the 16th. I could do the entry table drawer every day and it wouldn't matter because MFD loves to crap it up. So yes, the drawer itself has been done twice this month.
L - crap basket spread all over. R - crap basket cleaned out.
I also corralled the crap on the left of the basket into small clear containers I found at Target after this was taken.
3) Evaluate kitchen organization
- Done on November 9. I donated a bunch of stuff and gave a bunch of stuff away. I have room! It felt good to reorganize and purge. I felt the kitchen pressing on me no matter what room I was in in the house.
Some stuff that left for good, one of my donation stops
- - - - - - - - - - - - - - -
December's theme is SIMPLIFY. In a month that's overwhelming in many ways (even good things can be overwhelming), I think this is a great theme.
My Simplify Theme Goals:
1) Reduce screen time. Unplug more. I typically do this at night, but this month I'll get a good dose of no media on a 5 day cruise with no Internet access. Perfect timing! I'll be avoiding a lot of Elves on Shelves and for that I can truly rejoice.
2) Unsubscribe to emails I no longer want to receive.
3) In regards to holidays, know whatever I do is
enough
. If the cookies don't get baked if all the people I didn't have addresses for don't get cards if I can't see everyone and their brother when I'd like to, I'll survive.
The link up to report in on how you did with December - Simplify will be Thursday, January 8. Mark your calendars!
And inquiring minds want to know - would this link up make more sense to you on another date?
Like the first of the month or the last day of the month?
For those that like to look ahead, upcoming themes are
January - Complete...what's that item that travels from to do list to to do list, never getting completed? Do you always start a monthly fitness or photo challenge and never finish it? This is your time! Your month to cross it off the list for good.
February - Create.
..Create a DIY project, a new recipe, a song, a piece of art, the start of a novel, a new list...wherever your creative mind takes you, follow it.
- - - - - - - - - - - - - - -
What about you? Link up and share how you did with your organize goals.
Note: If you link up after 12/5, I'll visit your blog the week of 12/15!