1. Friday night dinner at Stephen & Aubrey's, one week from their wedding! MFD is marrying them, so we went over to go over the ceremony. Aubrey made a delicious shrimp scampi & I saw all the awesome stuff she's done for the wedding. Can't wait!
2. Saturday morning MFD and I got up at 4:30 and drove to Avon, NJ, to watch the sunrise over the ocean. It was cold but beautiful. We also saw a gorgeous moonrise and the bridge opening to let all the boats out.
3. We fueled up at DD for the ride home. Thank God we did because we were detoured on the way home and encountered one zillion dead ends in Trenton. The Trenton Half Marathon was going on, but someone in the city forgot to put directional signs anywhere. It was truly mayhem for over a half hour. We finally escaped going the wrong way but were glad to get out.
4. Pedicure.
5. Late lunch at Spring House Tavern for my step grandmom Ruth's 80th. The food was excellent, as was the company. We went back to Carol's brother's and had cake and hung out.
6. A 4:30 a.m. wakeup call after only getting five hours of sleep on Friday night made me head of my own evil empire by 8 p.m. I slept 11 hours Saturday night and it was glorious.
7. Sunday morning entailed relaxing, changing sheets, doing laundry, and then kicking ass in the kitchen. I purged and reorganized it and two storage pieces in the dining room, as well as the coat closet.
8. Errands - dropped a bag of clothes and three bags of purged kitchen items off at Goodwill, stopped by my jeweler to have my Tiffany bracelets cleaned and to drop my engagement ring off to be cleaned and redipped in rhodium, stopped by my Mom's to give her some kitchen stuff I was getting rid of and some wedding stuff for this week, then on to Target for non-fun things like cotton balls.
9. Sunday afternoon reading and catching up on TV: Marry Me and How I Got Away With Murder. Then I spent hours watching Beachfront Bargain Hunt on HGTV, and by the time MFD got home I had a fully formed plan to buy a beachfront bargain on an island.
10. Sunday dinner: baked blackened salmon and spinach casserole. The spinach casserole is a great Thanksgiving side and I'll be sharing that recipe next week. Breakfast for the week - breakfast burritos from the freezer. Lunches: chicken/spinach/goat cheese burgers from the freezer. Snacks - carrots, celery, Greek yogurt. Dinner: quesadillas and mexican chicken from the crock. I'm working on cleaning out my freezers and pantry.
On Mondays I'm doing a picture linkup called Picture Practice with Kelli at
Just Beachy
. If you'd like to participate, here are
the prompts through December
. Share on your blog, or if you don't blog on Twitter or Instagram every Monday with the hashtag #PicturePractice. This is my photo for the prompt
obsession
. I'm obsessed with my dogs and are okay with it. Gus is sort of not in this picture. Sorry Gus.
Tomorrow: Show Us Your Books linkup with
Jana
.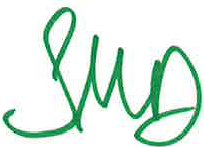 Linking up with Kelli for
Linking up with
B Loved Boston
for Weekending.