1. Doling out candy like it was our job. We stay outside in the driveway with the neighbors because the dogs go nuts.
2. MFD also carves our pumpkin outside. And dresses up like Ralphie in A Christmas Story.
3. When trick or treaters dried up, MFD roasted pumpkin seeds and I did some hausfrauing, including washing both couches. I freaking love having washable couches.
4.
Dad's
birthday lunch at Brother's.
My dad
is the best dad. Go ahead, click on those links.
5. Errands - I went to the mall, where I haven't been in forever. There was a really cute store with a lot of signs and shit bloggers love. The Grumpy Cat book made me laugh out loud. I also saw a man pee his pants there. Please dear Lord don't let that ever be me. To round out the day, I went grocery shopping. In the rain! My favorite. MFD has moved Darren Daulton's location so when I pull into my driveway this is now what I see.
6. Weekly food prep: ham/cheese/spinach egg muffins for breakfasts, bananas/apples/peppers/greek yogurt for snacks, caesar chicken from the freezer over mixed greens for lunches, chicken and cheese enchiladas with mexican rice and mixed greens/baked salmon with steamed cauliflower and rice for dinners. Recipe to follow for the chicken enchiladas w/ enchilada sauce from scratch.
7. Painting my nails was a hot mess this week. Luckily nail polish washes off in the shower. The purple is Julep Margarita and the greeny glitter is Julep Tazeen.
8. Ladies who lunch Sunday at my house. Melissa and Alex were supposed to come over so it would've been ladies and gentlemen who lunch, but he was sick.
9. I had better lunch food photos, but I accidentally deleted them all. So this is what you get. I made vegetable beef barley soup, homemade bread, spinach and artichoke dip, and mini apple pies. Recipe for those from
Carly Blogs Here
. Debbie brought a corn/black bean/feta dip and Jenn brought pizza dip. It was all delicious!
10. I started this challenge on Instagram. Join in! When you post your daily pics, use the hashtag #bloggersgetsocial. Thanks to
Rachel from Can't Google Everything
for introducing me to this!
On Mondays I'm doing a picture linkup called Picture Practice with Kelli at
Just Beachy
. If you'd like to participate, here are
the prompts through December
. Share on your blog, or if you don't blog on Twitter or Instagram every Monday with the hashtag #PicturePractice. This is my photo for the prompt
Halloween
. I shared it on FB and Instagram, but I find it hilarious and really very us. I love having a husband who loves to make people laugh.
So basically, I'm married to Ralphie.
Did you catch my post on Saturday with my
November Choose Your Own Adventure Goals for the theme of organization
? More importantly, did you enter
the giveaway
for a Muji acrylic organizer and $25 to your local food bank? What are you waiting for?!
And now it's November. And the sun sets at 4:57 p.m. Commence many months of me bitching about lack of light.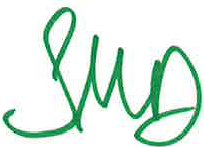 Linking up with Kelli for
Linking up with
B Loved Boston
for Weekending.