1. Yes, I am that person who now has canvas prints of her dog's photos. No shame, bitches.
2. The weekend before last, I made enchiladas and said I'd be sharing the recipe. I won't be. No time or inclination right now. If you're interested,
here's the recipe I went off of
. I added chipotles in adobo and a lot of salt. I still prefer
my normal homemade enchilada sauce that I got off of Budget Bytes
to that one. It's much more flavorful. But I wanted to share a link in case anyone was interested.
3. So our September 2015 vacation is already booked aside from airfare. I like to do things ahead, but this was a real shit or get off the pot situation. The people on Trip Adviser are all
book rooms in Yellowstone early
and they are not shitting you. There were virtually no rooms left. Trip lowdown: Fly into Rapid City, SD, and do the Badlands, Mt. Rushmore, Crazy Horse Monument, Black Hills. Drive to Yellowstone via Montana and enter the North Entrance. Four and half days in Yellowstone, lunch in the Jackson Hole area, two days and nights on a lake in the Grand Tetons, and then home via Idaho Falls or Salt Lake City. I'm pumped to see all the things but wary in advance of the altitude since I don't do well in it. I've already also decided to purchase a coffee maker when we land in SD because some of these places don't have easy access to coffee. I will go without nice linens, wifi, and phone reception but I will not go without coffee. But if you
follow me on Instagram
for my Saturday and Sunday coffee posts, I'm sure you already knew this.
4. Why am I hearing no chatter on The Affair? Who's watching? I cannot believe these people and I can't get enough. It's captivating. Earlier this week it was renewed for a second season.
5. Mmm hmm. Sing it.
6. I'm reading The Mockingbird Next Door: Life with Harper Lee. I'm enjoying it despite the controversy surrounding the book, that being Harper Lee denying cooperation with the biographer. I love this passage hard:
7. It's time to replace some of our Christmas decor. This was ordered this week from
Zulily
to simultaneously feed Clark's Star Wars and Christmas decor frenzies.
8. When you have just a little bit of something liquid left, here's a tip: freeze it in ice cube trays. I do this with pesto, chicken broth, tomato paste, tomato sauce, and wine. Yes, I do have leftover wine. That is a thing in my house. Once frozen, I pop them out and store in a quart-size freezer-safe bag and take out as needed to make pan sauces. I love cutting down on waste.
9. People need to be aware that putting laws on women's bodies has far reaching consequences that you may not like even if you're against women having the right to choose. The sketchy as fuck abortion laws in this country can force a woman into giving birth in a way she is opposed to and can force her death in high risk situations. It's getting pretty
The Handmaid's Tale
up in here. Wake up ladies! Protect your rights. And before you pooh pooh it and say it can't or won't happen,
read this NY Times piece on how being pregnant removes your civil rights in some states
. Sorry guys...it's already happening so the
it won't happen
argument doesn't hold anymore. The statement keep your laws off my body, is applicable to many instances, not just a tagline for people who are pro-choice. Use it. Demand sovereignty over your body. Unless you don't mind the government being able to tell you if, when, and how you can give birth.
10. E-card of the week. Some people, yo...
Today is my Friday. See you here tomorrow for wedding things. Don't be late.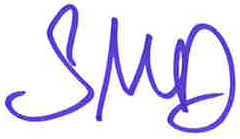 Linking up with
Kristin
and
Joey
for Stuff & Things