1. Wallet watch lasts from October 1 - October 31.
2. Do not purchase any shoes, apparel, or accessories. Exception: jewelry for Stephen & Aubrey's wedding if I need to (not sure if anything I have will work yet or not) and black combat boots - if I find the perfect pair I need to purchase, I've been on the hunt for an eternity.
3. Just say no to beauty products or makeup unless something runs out and there is not a feasible substitute.
4. Stay within budget for all outings: I have events every Saturday in October and one Sunday.
5. I can use giftcards on whatever I please.
6. I must share how I did honestly on Wednesday, November 5.
Outings for the month
Aubrey's Bachelorette Party October 4: $40 under budget.
I promptly turned around and spent that on a Lee's hoagies and wings because hello, hangovers.
Gail's on October 11, Ladies Lunch on October 18: Came out of spending money so there was no money set aside specifically for either
Beef & Beer on Oct 25: Didn't end up going, saved $60
Lupus Loop Oct 26: Spent $0 out of $40
Gold Star Day: October 1
Returned shit to JC Penney and Marshalls and bought nothing in return even though credits are typically free money.
Gold Star Day: October 3
I went to Target, stuck to my list, and bought nothing fun except for a necklace for the wedding, which was allowed.
Gold Star Day: October 8
I went to the drugstore for toothpaste and witch hazel. And that is what I came out with. I did not come out with the eleventy billion bottles of fall nail polish singing me their siren song as I passed.
I also went to ULTA to replace a hair product and did just that - no additional purchases.
Note:
Beginning to think I'm made of steel.
Date of infraction: October 9
Purchased:
Aqua sweater from Gap
Amount:
$32.99 plus 25% off
With:
cash
Note:
So scratch that made of steel comment above. Is it wrong to blame the color? It seduced me.
Lesson: I returned $54 worth of merchandise, but that was on a credit card, so these did not cancel out. If I would've kept what I had, I would've had to pay that off anyway. Instead of netting $0 I spent. Assign returns during wallet watches to other people, like possibly husbands?
Date of infraction:
October 16
Purchase: Stitch Fix cardigan
Amount: $44
Note: I didn't specifically allow for this in the rules, but it's in my monthly budget. I wanted to own up to receiving it because it's a violation, son. But this color, I wasn't sending it back.
Date of approved purchase: October 20
Purchase: Mascara, which I was totally out of as of October 19. Two thumbs up for waiting until I was out to purchase.
Amount: $10.78
Note: Typically $8.99 for one, I got two for $10.78. I try to only buy my mascara when there's a deal, and I hit it. Boom shaka laka.
Date of approved purchase: October 24
Purchase: Black boots for the allowed combat boots under the rules.
Amount: $140
Note: Super ugly in person. I returned them.
Date of approved purchase: October 26
Purchase: Black boots for the allowed combat boots under the rules.
Amount: $44.78
Note: Holler at me for a cheaper alternative that worked.
Date of infraction: October 29
Purchased:
Chalkboard Sign
Amount:
$34.95 shipped
Lesson: Disable the freaking deal of the day emails. Or not because seriously I wanted this. Home decor items are not verboten according to the rules but it's $35 I wasn't planning on spending. Thanks to Lauren for introducing me to this site!
Overall, not too bad. AND I went to the mall on November 1 and only bought one thing - the tights I went in for, so BOOM. I am about to go to town on Zulily though so watch out.
Did you watch your wallet in October? Leave a comment or link up and let me know how you did.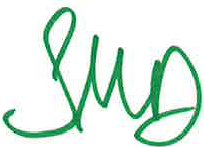 The rules for the October Wallet Watch are that you make your own rules. Hey ohhhh. My parameters were: