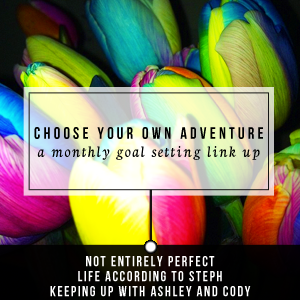 The third month of the Choose Your Own Adventure challenge has the monthly theme of Organize.
To kick it off, I'm going to give away two of my favorite things: charity and a Muji Acrylic organizer. You get and you give. The Muji organizers are one of my favorite organizing tools, and November is one of the months food banks get low.
a Rafflecopter giveaway
My Organize Theme Goals:
1) Closets - utility and coat
2) Crap bins - entry table, entry table drawer
3) Evaluate kitchen organization. Is it working? Could it be better? Am I holding on to things I'm not using? Is there anyone reading this in the Bucks/Philly area that would like any kitchen stuff I'm giving away?
4) 2015 Planner - set 'er up
5) Get lists going for December vacation
Two of my posts on organization:
Organizing Items of Note
Ten Tips on Decluttering
What do you need to organize this month? I seriously love to talk about organizing so hit me up if you run into a roadblock.
The link up to report in on how you did with November - Organize will be Thursday, December 4. Mark your calendars! For those that like to look ahead, the theme for December is Simplify.