1. Friday night I baked the impossible pumpkin pie muffins going around Pinterest like a basic bitch and watched Dirty Dancing. I also purged and reorganized the linen closet and watched Practical Magic, which I haven't seen forever.
Have you had many women?
2. New mug from the lovely Kerry at
Till Then, Smile Often
. Does she know me well or what? Saturday morning was rainy, a perfect morning to laze around at home.
3. Weekly food prep: breakfast is
spinach muffins
and hard boiled eggs, lunch is avgole-nono soup (recipe coming tomorrow), dinner is
shredded buffalo chicken
sandwiches and salads, steamed broccoli and blackened salmon. I also tried a new
pepperjack cheese dip with bacon and chicken
for Gail's.
4. I drove north to Gail's house and headed to lunch at the
Railroad Street Bar & Grill
with her, Aunt Carrie, Sue & Rob. They had a bunch of different grilled cheeses, which is heaven. I had the mac and cheese grilled cheese and we all split a berry dessert. Fabulous!
5. We continued on, spending the late afternoon at
Stone Barn Cellars Winery
, then went back to Gail's for the rest of the night. It was a fun day! I always love hanging out with the Pottstown Doyle ladies and their people.
6. Sunday morning I headed home after Gail & I had breakfast. I did a bunch of boring Sunday shit - changing sheets in our room and the spare room, getting some Halloween stuff out, picking up, packing lunch...I'm in a reading rut and I tried to force a book but no diece.
7. Watched: How to get away with Murder, Criminal Minds, Road Trip, American Hustle.
On Mondays I'm doing a picture linkup called Picture Practice with Kelli at
Just Beachy
. If you'd like to participate, here are
the prompts through December
. Share on your blog, or if you don't blog on Twitter or Instagram every Monday with the hashtag #PicturePractice. This is my photo for the prompt
favorite meal
of the weekend.
For all of you who have this non-holiday off, I not so secretly hate you. Just kidding...maybe. It always shocks me how empty the train and city are on these fake holidays. I enjoy it, but having never had Columbus Day or any bank holiday off in my career, it's always surprising to me. Whether you're working or home, enjoy!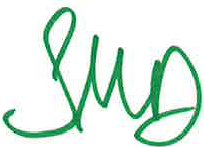 Linking up with Kelli for
Linking up with
B Loved Boston
for Weekending.