1. Last week was another butt kicker. Friday night I pulled flowers up in the dark (hence no photo), went hard on processed food with Stouffer's French Bread Pizza, watched the horrible Hangover 3, and was in bed by 8:30 reading. Hell yes. I got nine hours of solid sleep and it was amazing.
2. Saturday morning: spruced up the joint with new flowers, washed/prepped/stored this week's produce, and made spinach/green onion/cheese egg muffins for the week. Lunches are PB&J on whole wheat and veggies. Dinners from the freezer: honey soy chicken with sweet potatoes and steamed veggies and blackened salmon with steamed veggies and rice.
3. I checked out the Harvest Festival at Reading Terminal Market. So hilarious to see a "hayride" in Center City - basically you are riding on hay for less than a block, then you're just jammed in a wagon on a city street.
4. A nice long lunch with my knottie girls at El Vez. I had the blood orange margaritas and the sea bass tacos. We shared guacamole and salsa. It was a lovely afternoon.
5. After dropping caramel apples from the Harvest Fest at home, I hit Homegoods for a new coat for Mae and got a massage at Hand & Stone. I signed up for a monthly package - an investment in wellness I've been meaning to make for a long time. I was rewarded with amazing skies on the way home.
Relaxation happened here
6. MFD brought home a bunch of Polish goodies from an appointment, and he made pierogies for dinner. He also got water in my dishwashing gloves, so I dried them out by making them give the finger. He wasn't feeling well so we spent the rest of the night lounging and watching an SVU marathon and the Notre Dame game.
7. Up and at 'em Sunday morning, washing sheets and doing work work. Then I headed out to do yard work. Hiss. I winterized the flower beds aside from mulching...I'm still considering planting spring bulbs. I also cleaned up the back yard, packed up cushions, picked up dog poop, and all that really fun stuff. MFD brought me my favorite bagel from Wawa, a greasy fat ass pepperoni and provolone.
What I got rid of this week from the yard / I don't think those women would eat this sandwich
8. Sunday dinner: my riff on Cooking Light's shrimp and corn chowder (I changed it up and will be sharing the recipe), salad, crusty french bread with butter. It was perfect for the first chilly fall day.
9. Sunday dogs: Sleepy Geege. Me and Gus - one of us slept all day and one of us busted their ass in the yard. Guess who is who? Hazel guarding her bone with her life even as she snoozes.
10. Sunday dessert. Thank God fall is sweater season. Hashtag YOLO. This was accompanied with a side of the movie Delivery Man, some magazines, a book, and DVR'd stuff including How to Get Away With Murder.
On Mondays I'm doing a picture linkup called Picture Practice with Kelli at
Just Beachy
. If you'd like to participate, here are
the prompts through December
. Share on your blog, or if you don't blog on Twitter or Instagram every Monday with the hashtag #PicturePractice. This is my photo for the prompt
out the window
. It's Philly on the way in on the train.
Happy happy birthday to my aunts and uncle, the triplets today -
Lori
, Dawn & David. I'm excited to hang out with Lori, one of my favorite people ever, this coming weekend to celebrate!
This was a really good weekend here at our house. I hope yours was too! What was your favorite thing you did?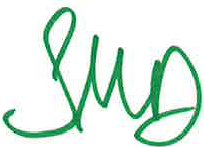 Linking up with Kelli for
Linking up with
B Loved Boston
for Weekending.