1. Friday night I worked late and came home to candy corn lights up. Holler, Halloween. Beautiful skies too. I went inside and did nothing all night. I don't recall watching TV, reading, or even really talking to MFD. I just sat around with the dogs.
2. Saturday morning MFD and I did a big Sam's trip, then Lori and Debbie arrived. We headed to Sean's game at Villanova. It was a gorgeous day to be outside. Villanova won 1-0.
3. We hit Sandy's for some mac & cheese bites, wings, and beer.
4. My mom, Aubrey, and Sean's girlfriend Nicole met us back at my house to shoot the shit, watch the Flyers, and order in. My mom gifted MFD with this giant bowl of candy. This picture is here because I took no others.
5. Sunday morning Lori and I headed to Fairmount Park to walk in the Lupus Loop with Team Lupalicious, headed up by none other than our Lupus covergirl herself,
Marla from Luck Fupus
. Marla was rocking her purple hair and tutu and looked fabulous as always. It was great to see Marla's husband and sister
Brie of A Breezy Life
, and meet some of Marla's other people. We had to cut out halfway but it was a great morning to be out and about for an under-researched cause. Be sure to
follow Marla's blog
so you're in the know about these things.
6. We stopped in to visit Gamma & Pop. Pop is always a riot.
7. Up since before 7 and starving at 11:15, we popped into Red Robin for a quick bite before loading Lori's car up so she could make the long drive home.
8. Weekly food prep is easy as hell this week. Breakfasts are from the freezer - breakfast burritos. Sunday soup for weekly lunches is one of my favorites,
stuffed pepper soup
. So simple and delicious. Snacks are greek yogurt, pomegranates, bananas, and carrots. Dinners are baked chicken with steamed or roasted broccoli and some beef over noodles thing MFD is planning on making.
9. Sunday dinner -
baked chicken with pesto, fresh tomatoes, and mozzarella cheese
, steamed broccoli and rice.
There's chicken under there, I swear
10. Things I did not do this weekend: clean well, pick up much, stay on top of dog hair, avoid sweets, drink enough water. I was so tired by noon on Sunday, I just wanted to get through the food prep, take a shower, and lounge. And that's exactly what I did. Sometimes you just have to say fuck it. Except when it comes to clean sheets. If you only do one thing on Sunday, make it clean sheets. Trust.
On Mondays I'm doing a picture linkup called Picture Practice with Kelli at
Just Beachy
. If you'd like to participate, here are
the prompts through December
. Share on your blog, or if you don't blog on Twitter or Instagram every Monday with the hashtag #PicturePractice. This is my photo for the prompt
glass
. I love mosaic glass. A lot.
This is going to be a good week...Fleetwood Mac on Wednesday and Halloween Friday. Boo, mofos.
Happy birthday to my hairstylist and long-time friend Kristi today.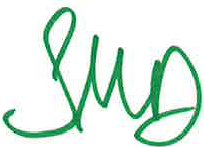 Linking up with Kelli for
Linking up with
B Loved Boston
for Weekending.