1. Pugs in scarves. Dig it.
2. The elevators are mirrored in my office building. It's always nice to see what your outfit looks like...when it's too late to change it. I never look in the mirror before leaving my house. Am I alone? p.s. Do you guys have a
Totes Bubble Umbrella
? If not, you need one. It's revolutionary in the rain.
3. Does anyone else keep thinking this weekend is Halloweeen? It's not. On a related note, Gus has always hated costumes. He was a bee when he was two and he's hated bees ever since.
4. I need black tights. What's your favorite brand?
5. I have the urge to watch The Walking Dead and Breaking Bad. I haven't even finished Sons of Anarchy or The Wire yet and I can't even keep up with more than two current shows. I need to slow my roll.
6. Lady loves, you want a little botox, a little nip? If you do so much that you're unrecognizable as yourself, you should reasonably expect people to comment on it. It's a shock when people have seen you with one face for so long and you turn up with another. Not all commentary is a criticism so people need to simmer down about that too. Personally I'm not considering plastic surgery. I've earned these laugh lines, so I'm going to let them dance. There is a time for everything, and my time to look like a fresh faced young person has gone. I'm not the same person I was when I was 15 - there's a lot of miles between us and some wear and tear as well. Below, this IS the same person and they are both Renee Zellweger. My friend
Heather
shared a story on this and it was only showing the photo on the right. I had no idea who that was. Zellweger basically
attributes her different appearance to a different lifestyle
. I know I look better when I eat well, use sunblock, drink a lot of water, get good sleep, exercise, and stress less, but I don't think it makes me look radically different. Anyway, go on with yourself Renee. You do you. I would not dare tell anyone else what to do with their body. Too many people out there trying to tell women what to do with their bodies. Bazinga.
7. MFD and I are considering a trip to France next year as our vacation. I'm trying to let the idea sit and get right with it before making any moves towards it.
8. Fall productivity, you're so short lived. It's dark when I wake up and it's dark soon after I come home. In a little over a week it'll be dark at 5 when I leave work. You know what existing in darkness makes me feel like doing? Absolutely nothing. Well, aside from eating, sleeping, reading, and wearing lounge attire. Not good for the production or the waist line. Not good at all. I spend most weekends cramming activity into daylight hours like I'm a reverse vampire who can't do anything after dark.
9. No, this is not weak iced tea. This is a teaspoon of elderberry extract in some water. It's that time of year where I take a dose daily for some extra immune support. Ain't nobody got time for illness. Thanks to Patricia for turning me onto it last year!
10. Ecard of the week.This made me laugh and laugh.
Tomorrow: my favorite fall nail polishes. And all the men sat and sang, "hallelujah." No?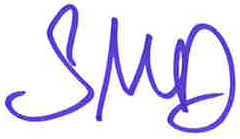 Linking up with
Kristin
and
Joey
for Stuff & Things