1. To borrow a phrase from the basic bitches,
I literally can't even
...Geege is in the background going
thank God I don't have to wear clothes..much
.
2. Speaking of Geege, is he the sweetest boy? People who think dogs are boring, I'm finished now.
3. Week three of le
October Wallet Watch
. Desire to buy things is at an all time high. Good thing I put my thinking cap on in September and budgeted for Christmas gifts this month. I bought some of those this week. I need to be jumping on this since we're on vacation in December. Are you watching your wallet? How are you doing?
4. The November
Choose Your Own Adventure Goal Challenge
theme is ORGANIZE. If you need help in this area, check out this month's issue of Real Simple as you're setting up your goals for next month! I just finished reading it, and while I wouldn't say they're the 76 greatest tips of all time, there are a few gems in there.
5. Are you guys familiar with Liz at
Fitness Blondie
? Liz also food preps every Sunday, so if you're into that check her posts out on Sunday nights. You can find some of her clean eating recipes
here
and some of her most popular posts
here
, including some I love like
weight lifting 101 for women
(pin that one!),
leg training 101 for women
(pin that too!), and
happiness is a choice
.
6. Is it just me or does it look like Kanye has moobs? Discuss.
7. Toes in Zoya - Aubrey, nails in Essie - Merino Cool. I wanted to say fuck it and get my nails done too but wallet watch and all - that shit was not budgeted so I did them at home.
8. Remember back in April when I talked about
giving myself a break and getting a cleaning lady to come in once a month
? I'd like to update you on the fact that that was one of the best decisions I have ever made in my life and has been worth every penny I have saved and then spent on it. There's nothing like coming home to a clean house that you were not responsible for cleaning: everything is beautifully clean and perfectly in place and the dogs have only shed 9 billion hairs in the time since the lovely lady has left. Since I clean on a rotation, it frees up a few nights one week a month for me, and that is really awesome. If I can buy time, I will. It makes me feel like I've beat the clock. Winning.
9. I've been quieter than usual about political and social shit in the world right now and I'm boring myself, so sorry if I'm boring you too recently. Anyway. I'm annoyed by the people freaking the fuck out about ebola and I'm annoyed by the people acting like ebola is no big deal. Isn't it more likely that it's somewhere in the middle of those two extremes? Do you guys remember where the middle is? It's a place where we can't seem to meet anymore...on any topic.
We're very fucking concerned about being right, knowing it all, identifying others who agree with us, and finding a fucking internet article to support our stance. We allow every issue, big and small, to polarize us. We've stopped talking to each other, listening to each other, or having any interest in any way of thinking that's not our own. If you turn your brain off from anything that's outside of how you typically think, how do you expect to grow?
This is not Mean Girls - we don't need to agree on everything, we don't win the admiration of others by showing people up, and I actually
can
sit with you. This is adult life where we discuss topics and still part as friends when we disagree as long as we show some respect for other human beings while we're doing it.
If you automatically think people who disagree with you are stupid without thinking where they're coming from or considering facts they present, you should be calling your own intelligence into question.
p.s.
The United States Govt could stop pointing fingers across the aisle and actually work together to figure out some policies, procedures, and research on this matter too. Get your shit together, government.
10. Ecard of the week. Sorry, I think Columbus was a dildo.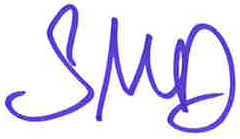 Linking up with
Kristin
for Stuff & Things