1. Gone Girl. I loved the book (and Flynn's two other novels that I read when they came out). I even loved the ending, because seriously? The ending of Gone Girl was a perfect reflection of the fuckery those two are as individuals and as a marital unit. When I love books, as a rule I do not see them in when they're made into movies. I knew I had to make an exception for this one and I'm so glad I did. I took myself on a solo movie date after work on Tuesday. Ben Affleck was amazing. There is apparently Ben Affleck wang in a scene towards the end, but I missed it.
2. I saw this in Good Housekeeping last month and I couldn't agree more.
3. Have I ever mentioned how much I love these ladies? They're a blip on the Dirty Dancing radar, but sweet sassy molassy I love them.
4. One of my Choose Your Own Adventure Challenges is to try some new recipes. I tried
this recipe
for a main dish this week. It looks very nice. It was okay and healthy, but not
oh my god good make it right now
status. Those are bratwursts and chicken apple spinach sausages, pervs.
5. Two thumbs up for
Gloria Steinem on The Good Wife
.
6. I find weddings of cultures other than my own fascinating, especially when they're
steeped in ritual and so colorful
. Thanks to Iva at Why I'm Cray for sharing.
7. This week in SEPTA news: I finally saw the get your fucking bags off the seat advertisements that are on the trains. And this is what I've been standing behind and tripping over every day to get on the train. Some hacked off plastic container that's close to the ground and been transformed into a shitpit, never noticed/moved/emptied by anyone in charge of anything at Suburban Station. Get it together, fools.
8. The freaking father from
7th Heaven is apparently a pedophile
. Did we need another example of how normal, clean cut looking people can be pedophiles? Sexual abuse thrives in secrecy. Make sure all the kids in your life know they can and should talk to you, especially when someone tells them they shouldn't or asks them to keep things a secret. People fucking disgust me. In my opinion the only just punishment for pedophiles is death.
9. Funny dog photos of the week. Poor Gus.
10. Ecard of the week:
Annd that makes two references to penile things today. Good start.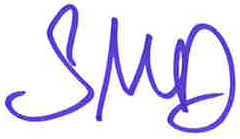 Linking up with
Kristin
for Stuff & Things