*currently
Zits right in the line of my nostril or along my lip line
When I don't like the nail polish after I have it on my nails
When people whine about something they don't like but won't actually take action against it or stand up for what they do want. Here's a tip: complaining is not actually DOING something. Get off your ass and effect a change.
Prefacing a question with, "Can I ask you a question?" Seriously?
Do you want to build a snowman? / Let it go.
People who enter the train through one door and instead of going into that car, turn and go into the other door's car, causing a backup. Sorry, I'm not letting you go in front of me. Get in the queue behind the door of the car you want to be in and wait your turn like everyone else.
Cars stopping at intersections that have no stop sign
Smelly dogs. Mine are stink, stank, stunk right now.
Being unable to enter a hotel room at check in time. This may or may not push me to make a scene in your lobby.
Hearing "I'm bored" from anyone of any age, but especially adults. Seriously? You're an adult and you can't figure out how to entertain yourself or think of anything productive to fill your time? Some days I think my greatest skill will always be my ability to self entertain.
Kate Hudson. I can't explain it.
Sexy Anything for Halloween. It lacks imagination. If you want to dress in a manner you consider sexy, you don't need a Halloween costume as an excuse.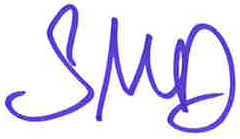 Linking up with
Kristin
and
Joey
for Stuff & Things