Skimmers,
recommendations are in bold
. Anything underlined is a link you can click on. Clickity click clack mofos.
Aside from me, this month you get recs from
Iva at Awesomely Oz
and
Liz from The Fitness
Blondie
. Links to their social media accounts are under their recommendations. I hope you check them out and follow them all the ways or one of the ways. Go forth and enjoy!
1.

Strong Rum Cake - because innocently intoxicating peers at work is a beautiful things. Especially those who really need the assistance.
2.

Wray and Nephews Overproof Rum - because you can't make a strong rum cake without strong rum. There's nothing more beautiful than 126 proof rum – don't light flames near it though.
3.

Kittens- because new family additions are always welcome.
4. This short ribs recipe - because there's no better birthday present for your lover than throwing it down in the kitchen. He's welcome.
5. Being off call - I've been bitchy all week because I've been on call all week and with that comes

3AM

alerts that I'm obligated to respond to whether I know what I'm doing or not. There's no better orgasmic feeling than "handing over" the responsibility of an entire network to the next poor sap in line and then having a piece of rum cake to seal the deal. Work phone - CHECK!
Iva's rum cake and new kitty!
Facebook
/
Twitter
/
Pinterest
/
Instagram
/
Bloglovin'
1. Old Navy Jeggings -
Believe me, I never thought I'd be shilling jeggings on this blog either. But they're comfortable, they're warm, they're cheap, they look good, and they wash well. And when I wear them my privates are covered because leggings are not pants. Thanks to Kathy for showing me the way to them. I now own three pair.
2. Ebates (this is a referral link) - if you shop online and you don't use Ebates, sign up today. You make money for spending it. No other agenda. Sometimes it's $.05 and sometimes it's $6.06, but either way it's more than $0.
3. The Affair on Showtime
- A really interesting portrait of perspective, plus some of my favorites from The Wire and Pacey Witter all grown up and super hot as always.
4.
Vitamin E under eye cream from The Body Shop
- This feels so luxuriantly moisturizing for the price. Regularly $18, I got it on sale for $10. Holler. My skin drinks it in. Score another A+ for the Vitamin E line at The Body Shop. Vitamin E body butter has been life changing for me. I'm not exaggerating.
5. Be grateful every day.
November is almost upon us. Everyone will bust out a daily grateful and I think that's great. I recommend you are grateful for something the other 335 days a year also.
Thanks Iva & Liz! Check them both out when you get a chance.
What about you? What do you recommend this month?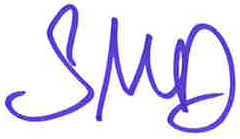 Linking up with Shanna for Random Wednesday
Linking up with Liz for Fitness Blondie's Blog Hop
: