Anticipating...the weekend. Isn't everyone?
Buying...lots of wardrobe upgrades. It's time for an overhaul.
Thinking...an October spending freeze might be a good idea given the wardrobe overhaul.
Learning...I need to leave earlier than normal now that school is in session. I learn this every fall when people drive like dillholes every morning. How does that make sense? Kids back in school, let's drive like bigger assholes than we do when they're out of school.
Reading...
Overseas
by Beatriz Williams. I'm intrigued even though the only time I was into time travel was The Time Traveler's Wife and that took some self-convincing.
Feeling... like it's not Thursday without an ecard of the week, so
Working on...my fall goal list. You'll see it on Tuesday.
Needing...a really good night of sleep. Make that a stretch of good nights of sleep.
Keeping up with...the fitness goals I set for the Choose Your Own Adventure challenge. I sucked the first week and a half and am finally in a good rhythm. How are you doing with it?
Watching...House of Cards and The Wire on Netflix. I'm keeping up with Under the Dome too. I have not set my sights on fall TV yet.
Wishing...my oldest friend Jen a very happy birthday today.
Disliking...the amount of crackheads who've been hanging around Center City asking for money recently
Wearing...3/4 sleeve top from LOFT this spring, flats that I leave at work because they hurt my feet for things other than walking around the office, and the ankle length
pixie pants
from Old Navy I prefer to all other pants recently. Three day old hair and no makeup because it's Wednesday and I got less than six hours of sleep last night.
Loving...This. Thanks for sharing it, Sister Secrets.
What's good in your hood?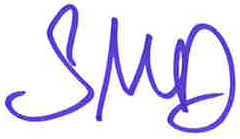 Linking up with
Kristin
for Stuff & Things