1. MFD met me after work and we headed over to The Barnes Foundation, passing a few of my favorites along the way: Swann Fountain in Logan Circle and the Shakespeare Memorial in front of the Free Library.
2. A quick two hour stroll around
The Barnes
-
home of

one of the finest collections of Post-Impressionist and early Modern paintings.
3. Dinner at the Rose Tattoo Cafe. The second floor is open to the floor below and filled with flowers. It's pretty cool. I loved the music they played too. I had the halibut special and it was really good.
4. Saturday morning was dreary. It called for homemade chocolate cake. I used Bri's recipe that I mentioned on Friday and for the icing altered it to just a shake of cocoa powder and added peanut butter and an extra teaspoon of vanilla. I'm not really good at cake - see here the leaning tower of cake - or decorating it, bu it tasted divine and found a home on this plate I love from Aunt Maureen.
5. Sean and my mom popped in for a visit and the dogs loved all the morning attention.
6. Saturday afternoon I headed to Prince P's first birthday party. He's the son of Alicia, one of my knottie friends - we all met on The Knot September 2010 monthly wedding board when we were planning our weddings. AEB and her family made the trip down as well. We all enjoyed the bellini bar, taco bar, petting zoo, and the screams of joy from the bouncy house. It was a great party despite the rain!
7. When you arrive at the nail place 50 minutes before they close, they do your nails and toes at the same time and are all running out the door like their asses are on fire while you're standing outside collecting yourself in paper flip flops because you left yours in the car. The grocery store is right next to the nail place and I wasn't wasting the trip, so I got my groceries on with my toes still drying. I'm not the only person who does this, right?
8. We watched one of my favorites Saturday night (The Big Chill) and I admired and petted my customized 2015 planner from Plum Paper Designs that finally arrived yesterday.
9. Drawing on my freezer stock for this week. Breakfast is breakfast burritos and power breakfast muffins. Lunches are santa fe rice cups. Dinners are mexican stuffed shells and spaghetti squash with tomatoes and olives. Everything is frozen except the spaghetti squash. Work snacks will be fruit & veggies.
10. Sunday we hosted a shower for my soon to be sister in law Aubrey at an old farmhouse in Doylestown. It's nice when your sibling chooses someone you truly enjoy as a person. It was a beautiful day. A long day too. I was useless for the night after I got home. I thought I'd fall asleep immediately but alas I was up until after 1.
On Mondays I'm doing a picture linkup called Picture Practice with Kelli at
Just Beachy
. If you'd like to participate, here are
the prompts through December
. Share on your blog, or if you don't blog on Twitter or Instagram every Monday with the hashtag #PicturePractice. This is my photo for the prompt
bird
. It's one from June, I saw no birds in the wild this weekend and oddly have no bird items in my house.
Tomorrrow, unconventional BBQ chicken. Wednesday, Shit MFD Says. You've been warned.
Busy week ahead. Let's do this!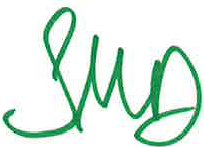 Linking up with Kelli for
Linking up for Weekly Wrap Up