1. After a Target run and grocery shopping, we enjoyed oven baked quesadillas (I always made them on the stovetop until I saw
Emily at Martinis & Bikinis
do them in the oven in
this post
), dog lounging, and I was in bed before 9 with a book.
2. Farmers' Market, flowers for the week, and a fresh peach turnover for Saturday breakfast
3. Lunch at Las Margaritas to celebrate Debbie's birthday.
4. I watched some of The Wire season 1 with MFD and 12 episodes of Dawson's Creek season one solo while MFD was working Sunday. I was alternately filled with fascination and teen angst.
5. I finished
The House at Riverton
by Kate Morton and started
Is Everyone Hanging out Without Me?
by Mindy Kaling.
6. Weekly food prep: hard boiled eggs and
power breakfast muffins
for breakfasts (muffins in freezer); carrots, cucumbers, hummus, and gala apples for snacks;
guacamole quinoa
for lunches; spicy pita pockets with cucumber sauce (from
Kerry at Till Then, Smile Often
, sauce pictured below), corn fresh off the cob, steamed fresh green beans, unconventional barbecue chicken (recipe coming soon) for dinners. I'll also be making spaghetti squash with fresh tomatoes, garlic, and olive oil at some point during the week.
7. Thanks to a heads up from
Steph's 10 Best List
, I happened upon
sausage, egg, and cheese in crescent rolls
. MFD made them on Sunday morning and they were great.
8. Our dishwasher is on the fritz. We lived without a dishwasher for over six years prior to moving into this house. I don't own a dish rack. So when the dishwasher crapped out Thursday, the counters became a sea of towels and shit piled on top of them. We also now have a station for paper/plastic since MFD is on an apparent dish washing strike. Cluttered countertops hurt my soul. First world problems for sure, but I still cannot wait until someone can come this week to get this dishwasher going again.
Guess what's back? Picture Practice! On Mondays I'm doing a picture linkup with Kelli at
Just Beachy
. If you'd like to participate, here are
the prompts through December
. Share on your blog, or if you don't blog on Twitter or Instagram every Monday with the hashtag #PicturePractice. This is my photo for the prompt
sky
. I love taking sky shots and couldn't resist sharing the weirdest and most awesome sky I've seen. It was in the parking lot of my grocery store last year, no filter or editing.
Saturday night MFD and I were feeling like something was off. I got my planner out and we realized it was the first weekend since February 14 that was totally unstructured and without plans. We've had do nothing days on the weekend because I'd murder someone if I didn't have them, but nothing for the entire weekend has been scarce. It's been a fun, full year, but there's something about wearing lounge attire and sitting around your house not doing any major projects or cleaning that is equally as amazing as a weekend away or a weekend full of parties and fun. God bless America, it was great to just bum around at home.
Congrats to the winner of the $50 PayPal cash giveaway - Kathy!
How was your weekend? On the go or lazy as F like mine?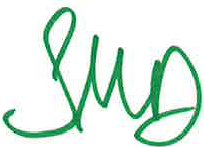 Linking up with Kelli for
Linking up for Weekly Wrap Up