1. Friday night was full of hausfrauing (basement level, both baths, kitchen), setting out fall decor, and making
corn dip
for Saturday. I nearly broke my face with the vacuum cleaner. Hausfrauing can be dangerous, you guys. MFD vacuumed the main floor and couches because I couldn't face it after the incident.
2. Saturday back on the horse with the injurious vacuum cleaner. I cleaned the top floor including vacuuming the walls and baseboards - hated chores. I also finished two books between Friday and Saturday.
3. Doyle family party at cousin Colleen's. It was great to see everyone even though we were missing a few.
4. A trip to Marshalls where I got nothing I was looking for and a bunch of shit I wasn't looking for, isn't that always the way? The rest of the night we were sacked out on the couch with The Wire and in bed before 11.
5. We slept in on Sunday. When I got up I headed right to Target for some home decor items.
New mirror from Marshalls, new lamp & shade from Target, hanging candle holders from a zillion years ago
6. I also took a lot of pics down off various walls and expanded the gallery wall. I love how pictures are thrown up there with no rhyme or reason. Hell I didn't even straighten them before I took this photo. I mean, life has no rhyme or reason and doesn't exist in straight lines, why should a gallery wall? I changed a few items out on the entertainment center and ordered a few things for other walls as well. Time to freshen up the wall decor a bit, it's been quite a while. More to come when that stuff comes in.
8. Sunday wound down with MFD enjoying an Eagles win (thanks to that I will be enjoying a free DD iced coffee today), more of The Wire, fresh sheets, a nice long shower, some work stuff, and reading some mags.
On Mondays I'm doing a picture linkup called Picture Practice with Kelli at
Just Beachy
. If you'd like to participate, here are
the prompts through December
. Share on your blog, or if you don't blog on Twitter or Instagram every Monday with the hashtag #PicturePractice. This is my photo for the prompt
fall
. My harbingers of fall are mums, Sweetzels, and Yankee fall candles. They're all in the house.
Tomorrrow, fall goals. Check
here
to see how I did on my summer goals. Speaking of, happy official last day of summer.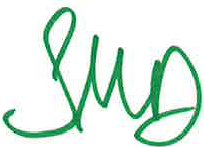 Linking up with Kelli for
Linking up with
B Loved Boston
for Weekending.