1. Friday night involved Brother's Pizza, purging bins and baskets, trips to Marburn Curtain and AC Moore, washing window treatments, and some more decor updates (plaque & vases from
The Magnolia Market
- thanks for the intro
Lauren
- and Philly neighborhood typography from
Paris Photo Shop
).
2. Saturday morning errands - car wash, Target, groceries - and some more stuff around the house while Geege stood guard.
3. Weekly food prep: sausage/egg/cheese muffins for breakfasts, veggie noodle soup for lunch, greek yogurt/celery/red peppers for snacks, homemade meatballs and a pot of sauce for dinner with pasta/garlic bread/salad, baked salmon with steamed veggies and sweet potatoes (will make mid-week). Oh, and delicious brownies from scratch. See them here in all their glory tomorrow.
4. Amanda's 35th birthday celebration at Pinsetters in Merchantsville. She was kind enough to share her cake with other September babies - Russell, MFD, and Debbie.
5. Sunday involved hellish yard cleanup beginning at 9:30 a.m. This included shed purging, furniture rearranging, major stick cleanup, slip sliding away in dog poop the dogs dropped like a mine AFTER I cleaned up the rest of the poop, and my favorite: discovery of a spider hotel housing adults and babies and 2987428384 resultant spider bites. I was like a woman possessed with a shovel trying to get them the hell away from me. The dogs were tired like they did the heavy lifting and bending and spider war waging. Then I read magazines, re-hydrated, and itched my bites for an hour before finally heading inside at 2:45.
6. Last minute invite to dinner at my Mom's with some family. It was a nice night to sit outside, share a meal and shoot the shit.
On Mondays I'm doing a picture linkup called Picture Practice with Kelli at
Just Beachy
. If you'd like to participate, here are
the prompts through December
. Share on your blog, or if you don't blog on Twitter or Instagram every Monday with the hashtag #PicturePractice. This is my photo for the prompt
what makes me happy
. It was hard to choose, because I could make a mile long list of the things that make me happy. So many things, friends. So many things. I hope you can too. So I'll choose one of the things that makes me the happiest, yet is also one of the simplest - relaxing at home with MFD and the dogs. We're going and doing and working and all the things all the time, so I really appreciate time down time I have at home. Preferably in a clean house, because I can't really relax in a dirty one.
Today, my cousin Tyler's birthday. Happy happy! Tomorrrow, baker's one bowl brownies. Today is also National Coffee Day, a day they made up for us who obsess about coffee. Anywho DD is giving out free medium iced or hot dark roast coffees. I got one because free is for me! You should too if you like coffee and free things. Tomorrrow, baker's one bowl brownies.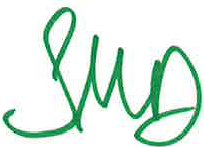 Linking up with Kelli for
Linking up with
B Loved Boston
for Weekending.