1.
I remember
. Never without a lump in my throat at the mere mention of the day. September 11 makes me sad, obviously, but it also makes me proud to live in a land where people take action to help others even when it means placing themselves in grave danger. We should never forget the people we lost, or that we're vulnerable; never forget life is short and unpredictable. Be inspired by the selflessness our fellow Americans showed on that day and the days and weeks that followed and take care of each other.
2. While summer is not my favorite season and I enjoy the return to routine and the general cadence of the fall season over all others, do you guys know it actually is still summer right now? It cracks me up how everyone in the world is like, "Summer don't goooo..." Then on Labor Day they're all business declaring summer over. Guys, the autumnal equinox calls the end of summer, not you. Sorry. It's not technically fall until September 22. Drink your PSLs, light your fall candles, wear your boots, pick your apples, bust out your hoodies, I don't care what you do...except when you say it's fall like it's a fact and it's actually not. That's just elementary calendar knowledge, son.
3. I sucked ass at the first week of the
Choose Your Own Adventure Goal Challenge
for September - fitness. I'm on it this week. It's not too late to join us!
4. I want to spend most of my free time talking about The Wire. So what if I'm coming in hot six years after it ended ? It took me about two and a half episodes to gel with it and get what it was about and how it rolled.
5. Caption this photo, "I use this to punch women!" In my mind, no matter what you do, you should get fired from your job if you're a domestic abuser, especially if that shit is on film. Everyone in the fucking world should have a zero tolerance domestic violence policy. And no one should be making jokes about it. It's not funny, ever. To anyone justifying Rice's actions or playing the victim shame and blame game, shame on YOU. I am fucking astounded by commentary online about Ray Rice's wife. Social media is a great window into the black souls of people. As if no one has ever heard of the implications of abuse, of the cycle of abuse and why it's so hard for someone to remove themselves from an abusive situation. You know someone who did? I'm truly glad. I'll show you 500 who didn't. If someone's not strong enough to walk away, should she be fodder for further ridicule and disdain, or is her getting physically knocked out enough? Equally laughable is the notion that since she married him after, she must like it/ask for it - what
The New Yorker
describes as "a deep cultural misunderstanding of how violence operates. We assume that victims incite abuse, or that if the situation at home was truly threatening they would leave." Please, before you sound really ignorant, read
this article on the culture of blaming the victim being the root cause of failure for the NFL in the Ray Rice case
. Ray Rice's lady, I hope you find the strength to get out of this relationship. Ray Rice, I hope you get some help and that this cycle of abuse ends. There's healing to be had here. Both of you get yourselves some. A cultural change will not happen regarding domestic violence until everyone is on board, especially men - it's not something to joke about, it's not a time for you to be a smart ass and dig into the tired woman as weak gold digger mine for jokes. What if your daughter or sister was the one getting knocked out in an elevator? She probably wouldn't feel like you were someone she could turn to to escape the abuse since you have big jokes about domestic violence when it's in the spotlight. Think about it. Be a man who advocates for women. Unless you don't have the guts to.
6. How cute is Carrie Underpants and her announcement? I am late to this news, but was first on the scene with the newest Royal Baby coming earlier this week.
7.
Fall style stuff for
Can't Google Everything's
Fall Style Link up:
New boots
. Combat style. Bring back the 90s with the combat boots and the plaid shirts. That's something I can get behind. High waisted mom jeans, you can stay where you belong, in the past. Kindly disregard the dog hair on my pants.I'm in the market for a black pair as well.
8. Foreign travelers all over Chicago had
these sticks
they could extend for better photo taking. You can use it for the selfie, but it also works with the camera facing the appropriate way and it's great for holding over your head to get a better shot of something. You hook it to your phone's bluetooth and it can work the camera from a button on the bottom. I was like I'm totally getting one of those. MFD was like no you're not they're weird you can't pull that out on the street. I was like yes I can and I am. I got one. The End. Then we tested it out in the bathroom. Hashtag YOLO.
9. Here are some photos of pugs in life jackets from the internets. You're welcome.
10. Ecard of the week. LOLOL Some people make me laugh, some make me think, and then what some people are thinking...I wish I didn't know.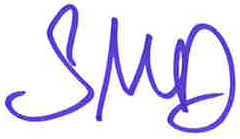 Linking up with
Kristin
for Stuff & Things