1. Four years ago today, we were doing this. September is also the month we met in 1989 at Neshaminy Junior and the month we started dating in 2002. We've known each other a long time and born witness to the very best and worst of each other. The fourth year of our marriage has seen each of us weather the most individual challenges, which have brought about a lot of change and resulted in a big upswing for us as a couple. I'm grateful for the hard times that have made us stronger, the sense of humor that exists in our home always, and the love. Happy anniversary MFD!
2. Our fourth year of marriage has been full and pretty fun.
Sept - on our anniversary in 2013, Oct - Halloween, Nov - Thanksgiving, Dec - one of the many snow storms, Jan - New Year's Day, Feb - Mexico for the Van Riojas wedding, Mar - heading out, April - in Cape May, May - Memorial Day Covered Bridge Touring, June - Salem for the ShO'connor wedding, July - at Lori & Jacks, Aug - OCNJ, Sept - Lake Michigan
3. One week from today (Oct 2) is the linkup for
Choose Your Own Adventure Goal Challenge
for September - fitness. Commit to finishing strong! Then link up and let us know how you did next week. Non bloggers, be prepared to share your story in comments/on twitter/FB. Looking ahead, the theme for October is FOOD. Start thinking on your goals within the theme of food!
4. Since I'm a challengeful mofo, I'm also doing an October Wallet Watch. A few people have expressed interest in joining me, get your rules ready! If you're new here, look out for a Saturday post detailing the October Wallet Watch. To read my recap on my last wallet watch, click
here
.
5. Happy birthday to one of my BFFs, Amanda, who was kind enough to give me some recommendations for yesterday's
September Recommendations post
.
6. The Kitchenaid Stand Mixer. Let's discuss. This has been on my wish list for over five years and I've never pulled the trigger. It's the last item I could possibly want in the kitchen. What's stopping me? A) Since I've made it so far without it, would I use it enough to justify the price? I cook a lot and bake some. B) I could make room for storage but don't want it on my counter top. C) Is my main desire for one because I can get it in an awesome color? SO...Kitchenaid pros and cons? If you have one, how do you use it? Help a sister out.
Image via Amazon
7. Are you familiar with
The Marshalls Law
? I beat it this week! I went back to get the one remaining matching mirror and it was there. I like the pseudo symmetry - it can't be level or the mirror next to the window will look weird, and I didn't want to move the one near the door.
8. Is Vegas on your list? Check out these
10 fascinating Vegas facts
from Iva @ Why I'm Cray. You may also want to check out her latest edition of GTFO. She's sharing
eight facts that made me shiver
. Iva has a way of putting it out there that makes me want more while hiding my eyes sometimes. NUMBER FIVE. I am legitimately dying.
9.Things I loved on the Internet this week:
Emma Watson's UN speech on feminism
(edited to add: I originally had Emma Stone's...I always confuse them, thanks to Laura for tipping me off to my error), this freaking hilarious
dog video
, and
10 Things Only Your Childhood Best Friend Understands
. I sent this link to my girls immediately, feeling nostalgic and fortunate to still have these friendships.
10. Ecard of the week, marriage edition - truth. My favorite is when MFD calls me at work because he can't find something.
Check out this sweet giveaway I'm taking part in over at
Martinis & Bikinis
:
a Rafflecopter giveaway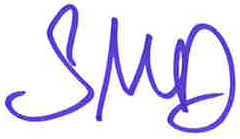 Linking up with
Kristin
for Stuff & Things