1. Exercise 3x/week and
write it down
.
I didn't start this until July 21. I fell off a bit in the middle of August but got back to it in September. Half fail. D.
2.
Purge t-shirts, nail polish, basket near the front door, and beauty samples. Beauty Samples went to Voyage of the MeeMee and were mailed in early July. Nail polish and T-shirts purged in August. Basket near the front door done second week of September.
3. Make sure I hit 100 ounces of water a day on weekends. I do it every weekday but suck badly on weekends and am rewarded with headaches.
Halvesies on this.
4.
Ride a roller coaster. Four done and done at Hersheypark on July 12.
5. Go to the top of City Hall.
Dunzo August 5.
6. Visit The Barnes. Check September 12.
7. Make three new recipes. Asian Ramen Salad, Asparagus Corn Salad, Zucchini taco boats
8. Try three new restaurants.
We tried many in Chicago.
9. Watch three new to me movies.
The Heat, Tammy, Gravity
10. Read 10 books.
The Secret Life of Violet Grant, The Girls from Corona del Mar, Tell the Wolves I'm Home, We Were Liars, The Accident, The Darkest Minds, The Ice Cream Queen of Orchard Street, The Arsonist, The Surgeon, The House at Riverton, +++++
11. Picture Practice every Monday with Kelli at Just Beachy. Do you like to take pics? You can share your interpretation of her prompts via Instagram, FB, Twitter, or in a blog post using the hashtag #PicturePractice. Check the prompts out
here
.
Dunzo except for one week before the hiatus.
Not too bad except the water and the fitness - the ones I really wanted to do well on. Frigger.
Did you make summer goals? How did you do?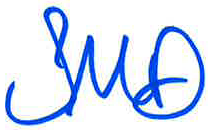 click
here to see how I did on my spring goals